Travel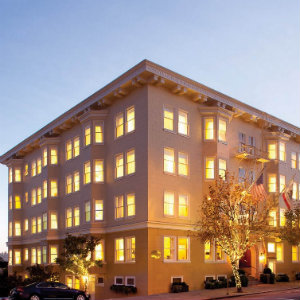 San Francisco's Iconic Hotel Drisco's all New Look
Hotel Drisco, the perfect Pacific Heights neighborhood hotel in San Francisco, just completed a major renovation and for a luxury boutique hotel, you'll love the complimentary amentities. The refreshed guestrooms and suites, many with sweeping views of San Francisco, are tastefully appointed with new custom-designed furniture and vanities, carpeting, window treatments, light fixtures and sound insulation upgrades.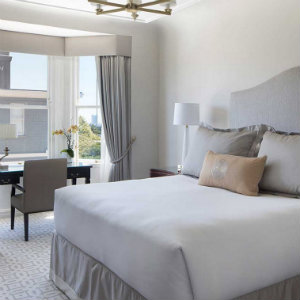 Nearly all guestrooms have increased square footage. Guest bathrooms feature radiant floor heating, marble details, lighted fog-free vanity mirrors and walk-in showers. Additional enhancements include a beautifully appointed new high-speed elevator, renovated Dining Room and Boardroom, new hallway art and lighting, and updated carpeting in public areas.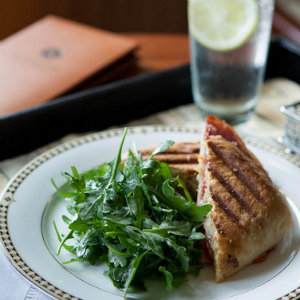 With a focus on providing a compelling value in a luxury environment, the Hotel Drisco offers many complimentary amenities including a gourmet continental breakfast, an evening wine reception with local artisan cheese and charcuterie, 24-hour coffee and tea service, chauffeur service on weekday mornings, HD-streaming quality WiFi, neighborhood parking and bikes to borrow for cruising town like a local.
Eco-friendly touches include custom glass reusable water bottles, a new state-of-the-art radiant hydronic heating and cooling system, and new double-pane windows providing sound and thermal insulation. Additionally, 24-hour room service is available for guests who wish to stay in to relax and enjoy the comforts of their guest room.
For the holiday's all 16 suites will feature miniature decorated Christmas trees. Additionally, mulled wine and Christmas cookies will be available daily in the Sitting Room. Starting rate for the suites in December is $579.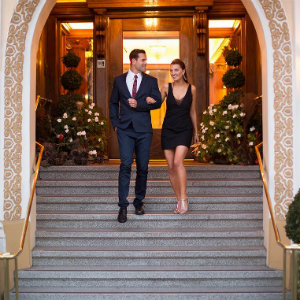 The stunning and historic 1903 Edwardian boutique hotel will also be decorated throughout with holiday cheer.
The Hotel Drisco is at 2901 Pacific Avenue in San Francisco. 415.346.2880 or toll-free at 800. 634.7277 or visit hoteldrisco.com.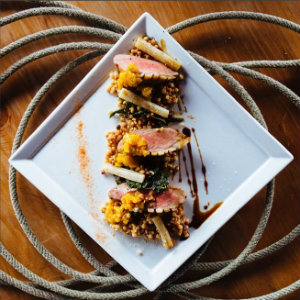 Paws Up Taps Rising Talent for Premier Fall Culinary Event
The Resort at Paws Up in Montana is known for its ultimate weekends of cutting-edge cusine continuing with Montana Master Chefs: Rising All-Stars, September 21–24. The Resort invites guests to dine on incredible cuisine from a select group of gastronomic geniuses during Montana Master Chefs: Rising All-Stars and the launch of Live Life Love Food on October 20–23 with Paws Up's own Executive Chef Ben Jones.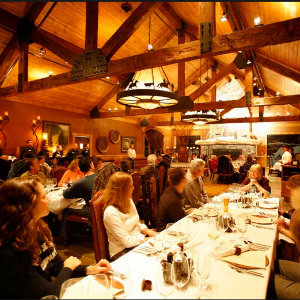 Guests will have the opportunity to experience incredible menus, taste exquisite wines, attend chef workshops, enjoy live music, wilderness adventures, spa treatments and more—all set under a never-ending Montana Big Sky.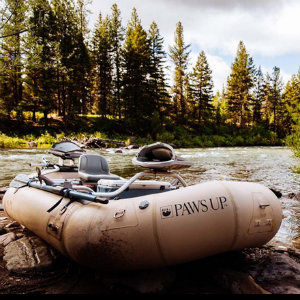 As part of the weekend event, guests can also partake in a myriad of wilderness adventures like horseback riding, river rafting or fly-fishing and will enjoy one-on-one interaction with some of the finest chefs, distillers and winemakers in the U.S. Montana Master Chefs 2017 will also feature cooking demonstrations and multicourse dinners prepared byup-and-coming all-stars in the culinary world including Chef Michael Corvino of Corvino Supper Club & Tasting Room (Kansas City), Chef Kevin Gillespie of Gunshow and Revival (Atlanta), Chef Annie Pettry of Decca (Louisville), Chef Garrison Price of Il Buco Alimentari & Vineria (New York), Chef Amanda Rockman of South Congress Hotel (Austin) and Paws Up's Executive Chef Ben Jones. The chefs will also duke it out in a Master Chef Cook-Off Challenge.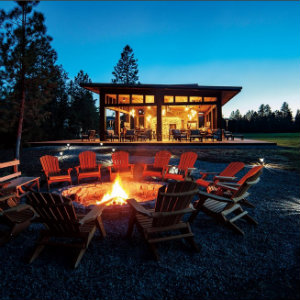 Paws Up is also welcoming Montana's Whitefish Handcrafted Spirits as the featured distiller and the celebrated California vintners Kosta Browne Winery, Melville Winery and Steele Wines to provide tastings and pairings throughout the weekend. Among the many highlights will be nightly private concerts by Cory Branan, a punk-influenced country artist from Memphis; John Floridis, a talented Missoula guitarist, singer-songwriter and composer and Ali Solomon, a captivating singer and cover artist also from nearby Missoula. All-inclusive rates start at $1,000 per person per night for four days and three nights. This fee includes a private home or tent accommodation; three meals daily for two adults (including breakfast, all featured lunches and multicourse dinners); wine, wine and more wine by guest vintners; all scheduled events; three wilderness activities of choice (per person); airport transportation to and from Missoula International Airport and on-property transportation.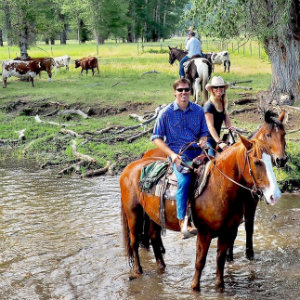 Live Life Love Food, on October 20–23 is a delicious course on how to incorporate exhilaration (Adrenalin) and renewal (Zen) into your everyday life, join Paws Up for their first Live Life Love Food daily exercises. As a complement to AdrenZen: Fall wellness weekend, Paws Up Executive Chef Ben Jones shares the philosophy behind his cooking—and his life. Watch firsthand as he mixes, twists and lifts his way through this brand-new weekend event. Guests will gain new insights into using food as nourishment and experience the dual health benefits of energizing activities and a ranch-based diet. They will learn how to translate locally sourced ingredients into artistic creations on the plate.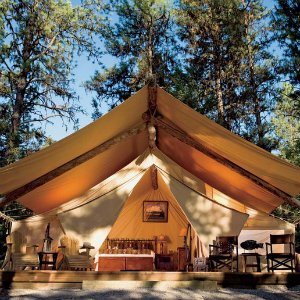 The weekend will feature a hands-on "clean eating" cooking class with Jones, a tour of the greenhouse, early-morning workouts alongside Jones, world-class dinners and more.
For reservations, please call 877-588-6783. The Resort at Paws Up is also on Facebook, Instagram and Twitter.
The Resort at Paws Up is at 40060 Paws Up Road in Greenough, Montana.