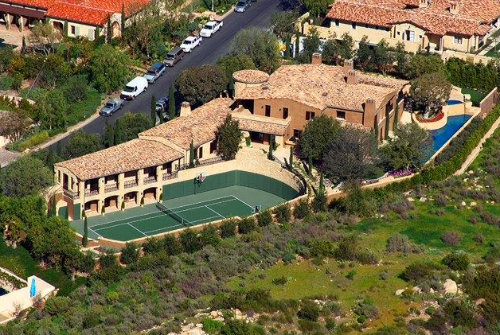 You can experience and tour the spectacular designer showcase home, The Philharmonic House of Design in the exclusive community of Shady Canyon in Irvine from May 5- May 31.
Seventeen acclaimed interior designers from across Southern California transformed the 15,000 sq. ft. home, in the style of a Provencal Villa designed by famed architect Brion Jeannette, into a stunning masterpiece. Proceeds will benefit the Philharmonic Society's nationally recognized Youth Music Education Programs.
At just under one acre, the property features a specially sloped driveway to accommodate exotic, low-to-the ground cars such as Ferraris or Lamborghinis, a screening room/theater, piano room, den, game room, recreation room, outdoor loggias, his and her offices, catering kitchen and a chef's kitchen complete with a $47,300 French La Cornue range. Other highlights include a 75-foot lap pool, solar heated to 84 degrees, stadium-style tennis court, full-court basketball and spectacular gardens, including 100-year old olive and 60-year-old Melaleuca and oak trees.
As the primary annual fundraiser for the Philharmonic Society's Youth Music Education Programs, the House of Design is a must attend event.
The House will be open for public tours Tuesday through Sunday, May 5 through May 31. The home tour includes an onsite café provided by Saltwater Catering and a boutique featuring clothing, jewelry and home accessories, as well as fabulous opportunity prizes.
Tickets cost $40 (general admission) and $50 (House Pass, unlimited entry). The 2015 Philharmonic House of Design is available to rent for corporate and private parties for a truly unique experience.
For information and updates, visit www.PhilharmonicSociety.org/HOD , or call the Philharmonic Society's office at 714.840.7542. You can also follow the House of Design on Facebook.
Open 10 a.m. to 4 p.m. Tuesday, Wednesday, Friday and Saturday.
Open 10 a.m. to 9 p.m. Thursdays and from 6 to 9 p.m. for "Meet the Designers."
Open 11 a.m. to 4 p.m. Sunday. Closed Mondays.
Studio Barre New To San Juan Capistrano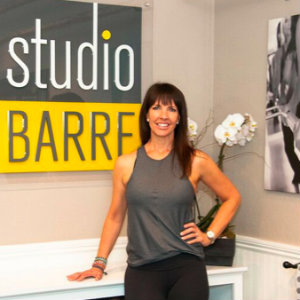 Just in time for summer, the boutique fitness brand, Studio Barre, just opened its first OC location in San Juan Capistrano.
The 60-minute workout is designed to lengthen, tone and strengthen the arms, thighs, glutes and core, and improve posture to create a dancer-like physique. The stylish studio setting, tough yet encouraging staff, and ballet-inspired movements and choreography are what make Studio Barre different from other barre workouts.
For those with children, the studio will offer kid's play during Monday, Wednesday and Friday morning classes.
Studio Barre San Juan Capistrano is at 31878 Del Obispo Street, Suite 108, in San Juan Capistrano. 949.218.1668.
---
The Latest from greer's oc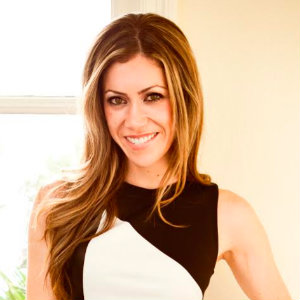 Beautiful, Radiant Smiles with Dr. Sarah Jebreil
Being voted Top Dentist in San Diego for the past 6 years, Dr. Sarah Jebreil opened a new chic and modern dental boutique in Irvine where she specializes in esthetic dentistry and offers wide range of cosmetic and restorative…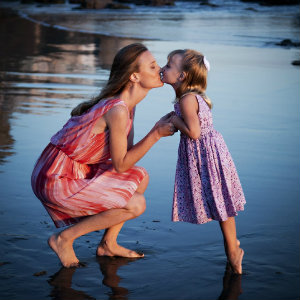 Figge Photography Spring Special
Figge's Photography is celebrating 70 years of capturing the most memorable moments, and to celebrate, they're offering new and current customers a Spring Special ideal for Mother's Day and Father's Day! Through June 21, Figge Photography will offer $150 in…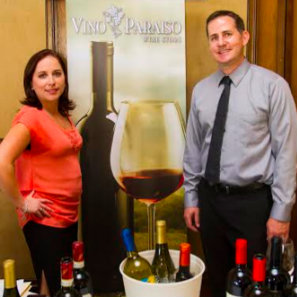 Fourth Annual "Wine & Dine" Benefit
Laura's House, a nonprofit dedicated to the prevention and education of domestic violence, will host its fourth annual "Wine & Dine" event at a private residence in Irvine on Sunday, May 3 at 2 p.m. The event, hosted by Laura's House…
European Showcase Films and After Party Tonight
Tonight, the Newport Beach Film Fest celebrates its European Showcase films at The Triangle and after party at SOCO in Costa Mesa. The Swedish spotlight film, "Blowfly Park (Flugparken)" starts at 7:45 p.m. at The Triangle (repeat…