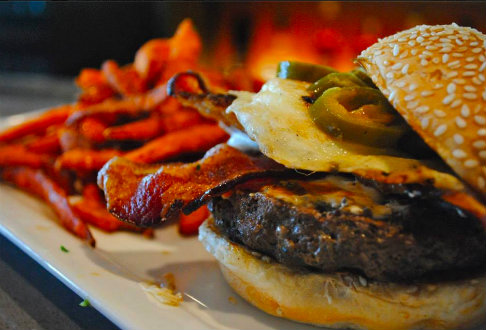 Orange County just opened its first Eureka! at Bella Terra In Huntington Beach rounding out the Eureka! restaurant group to a dozen locations. They pride themselves on serving locally sourced produce, with an American cuisine theme complemented by 100% American craft beer, small batch whiskeys, in-house aging barrels, and specialty cocktails.
Menu highlights include the Osso Buco Riblets with sherry braised pork, lightly tossed in a fire cracker aioli; Fresno Fig Burger with homemade fig marmalade, melted goat cheese, crispy bacon, garnished with minced tomato, onion, and arugula, dolloped in a spicy porter mustard; Watermelon Salad featuring quinoa, diced cucumber, tomato and zucchini, chopped walnuts, dried cranberry, red bell pepper julienne, carrots, drizzled with balsamic lemon dressing, garnished with feta cheese, and watermelon spears; and fpr dessert, Goldengate Butterscotch Rum Pudding served with a homemade whipping cream, caramel sauce, garnished with sea salt.
Eureka! features 40 specialty craft beers and two wines on tap and a selection of 21-small batch American whiskeys – sourced from artisans in California, Iowa, Kentucky, New York, Oregon, Texas and Utah. Eureka! is perfect for whiskey enthusiasts with an off-menu selection that includes hard-to-find and strictly allocated whiskeys like Pappy Van Winkle and offerings from the Buffalo Trace Antique Collection.
In addition its patio, dining room, and main bar area, there's also a Bottle Shop at Eureka! featuring a mini bar with small batch whiskeys ideal for tasting events as well as rare American craft beers and California wines available for purchase.
Open daily from 11 a.m. to midnight. "Hoppy" hour from 2 to 6 p.m. daily.
Bella Terra is at 7631 Edinger Ave. in Huntington Beach. 714.230.3955
Slapfish: Lent-Friendly Menu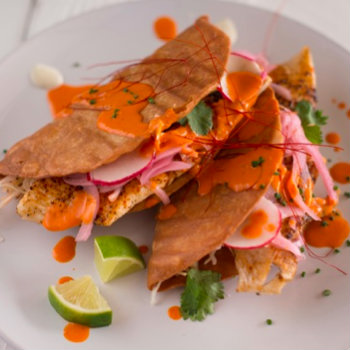 Slapfish in Huntington Beach which offers a lent-friendly menu all year long, from simply grilled fish to a signature lobster roll. Executive Chef Andrew Gruel just introduced a weekly "Fish Friday" special and "Meatless Meals" that the entire family can enjoy. "Our entire menu is perfect for those who observe Lent, but I will be having fun with weekly specials to keep things fresh and interesting," says Chef Gruel.
Slapfish recently introduced new dishes with fresh fish, grilled simply – from salads to a Grilled Fish & Chips, as well as 'protein style' versions of sandwiches featuring crisp lettuce instead of bread for those limiting carbs.
Chef Gruel's new All-American Lobster Boil is also a great Lenten season choice, complete with a whole boiled lobster, alongside Slapfish slaw, fries sweet potato tots, clam chowder, corn and drawn butter.

Slapfish is at 19696 Beach Blvd. in Huntington Beach. 714.963.3900.
---
The Latest from greer's oc
Celebrate Good Taste Restaurant Specials
In honor of Celebrate Good Taste in Laguna Beach, the following restaurants will be offering specials all three days from Friday to Sunday.
230 Forest Avenue Restaurant & Bar
In honor of Celebrate Good Taste, 230 Forest Avenue Restaurant &…
Jewelry With a Purpose
In honor of International Women's Day, Senhoa will launch its latest jewelry line, the Solidarity Collection, at Jo Malone London Boutique at South Coast Plaza on Saturday from 3 to 6 pm. Guests will get a first look…
40 Day Sacrifice
Whether you're one of the 1.2 million Catholics living in Orange County who observes Lent (March 5 to April 17), or a non-Catholic who is giving up something you love as a personal challenge, during the next 40 days, many…
OC Music Awards Ticket Giveaway
We are giving away a pair of tickets to the biggest night on local muisc, the 13th annual OC Music Awards on Saturday, March 8 at City National Grove of Anaheim. Just share this on your Facebook page…