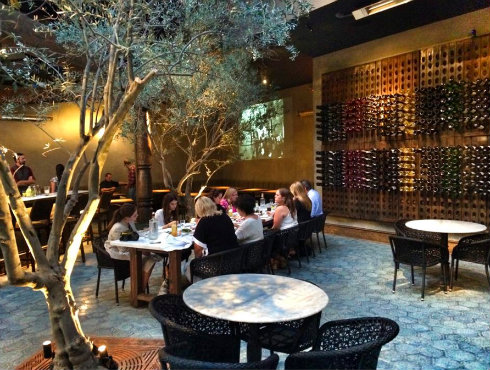 Pizza eateries are continuing to pop up in Orange County. On Friday, Blaze opened in Mission Viejo and Fresh Brothers Pizza opened in Newport Beach and today, Settebello opens at 5 p.m. at Crystal Cove Promenade in Newport Beach.
Named after a revered card in an Italian card game, Settebello could easily be one of the best looking Italian restaurants in Orange County, with its stunning indoor/outdoor space designed by Modern Arch, Inc. (who also designed LA hotspots Gjelina and Hinoki and The Bird.) The open-air space boasts a greenhouse like bar area, olive trees, classic Italian black and white films projected on a wall in the dining area, leather lounging sofas and family style tables.
Settebello is on a mission to serve up the best Neapolitan pizzas they can make with ingredients imported from Italy and sourced from the best purveyors they can find.
Settebello serves delectable appetizers such as deviled eggs with cured salami; bacon wrapped dates; duck confit and polenta with asparagus and mushroom sauce, and summer fresh salads like an heirloom tomato salad with Buffalo mozzarella; radicchio salad, and a mixed green insalata with kalamata olives, balsamic vinaigrette, cracked Pepper, and shaved parmigiano reggiano.
We tasted six Neapolitan pizzas and loved each one of them. Favorites include the Settebello pizza with crushed tomatoes, pancetta, wood oven sausage, roasted mushrooms, toasted pine nuts, mozzarella, basil, extra virgin olive oil; the Bianca with prosciutto crudo, arugula, parmigiano reggiano, mozzarella, and extra virgin olive oil; and the Diavola with crushed tomatoes, finnochiona (peppered salame), roasted red bell peppers, crushed red peppers, garlic, mozzarella, and extra virgin olive oil.
Save room for Settebello's desserts, we loved the Torta della Nonna a lemon tart, and Bomboloni, a fried pizza dough with Nutella and sprinkled sugar.
Open 5 to 11 p.m. Monday through Friday, 5 p.m. to 11 p.m. In the next several weeks they will be open for lunch service, too.
7864 E. Coast Highway in Newport Beach. 949.715.2072.
Ruby's Birthday Burger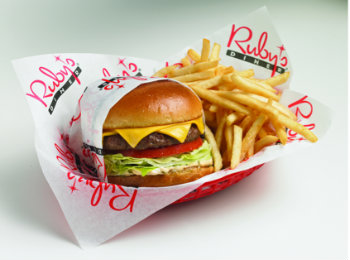 In honor of Ruby Cavanaugh's 92nd birthday, Ruby's Diners are offering its classic RubyBurger with fries at half price--$4.49--from 11:30 a.m. to close today. Dine in only.
A classic RubyBurger is made with fresh, premium natural USDA choice beef, grilled and topped with lettuce, tomato, RubySauce and choice of American, Swiss, cheddar, pepper jack or low fat American cheese on a lightly seeded RubyBun. Served with Ruby's zero trans-fat fries.
Ruby's locations in OC include: Anaheim, Balboa Pier, Carlsbad, Corona del Mar, Huntington Beach Pier, Irvine, Irvine Spectrum, Laguna Beach, Laguna Hills Mall, Mission Viejo Mall, Orange Train Station, San Juan Capistrano, Tustin, Yorba Linda.
---
The Latest from greer's oc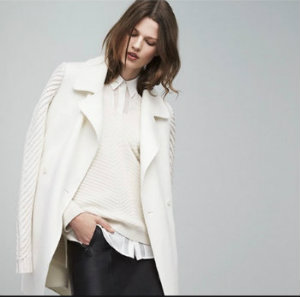 Shop the Pre Fall Vince Fashions
You can join Vince at Fashion Island and Christina Armijo of Harlow Personal Style for an exclusive evening of shopping tonight for men and women from 5 to 8 p.m. Shop the pre-fall 2014 collection and enjoy a…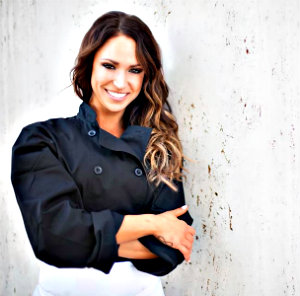 Chef Demo for Fitness
Shawna Rust, a fitness chef based in Orange County will be at West Elm at South Coast Plaza on Saturday from 2 to 4 p.m. demonstrating simple tricks to create healthy and satisfying meals. During the cooking demo…
The One Stop Makeup and Beauty Lounge
The wait is over for a quick and easy place to go for all your makeup and beauty needs. We just discovered Blushington Makeup and Beauty Lounge in the Atrium Court at Fashion Island, a one-stop shop that provides…
Sips and Sweets at Golden Foodie Awards
At the upcoming Golden Foodie Awards on Sunday, Sept. 28, at the Fairmont Newport Beach, the top cuisine in Orange County will be honored at the red carpet soiree, and guests can also indulge in decadent samples of…