Greer's Blog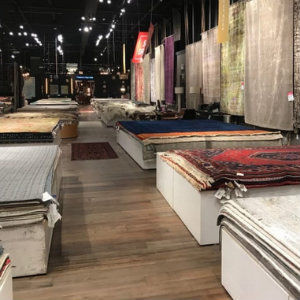 06.04.20
Everything must go at HD Buttercup at SOCO in Costa Mesa. Save up to 70% on sofas, sectionals, rugs, tables, and more. With your safety and convenience in mind, they are reopening for in-store appointments and curbside pickup services. There are even more than 2,000 rugs to choose from.
Rest assured they are complying with all state and local guidelines around reopening, including increased store cleanings, hand-washing, and social distance practices.
To request an appointment or curbside pickup call 657.218.7100.
Open 11 a.m. to 6 p.m. Thursday and Monday; by appointment Tuesday and Wednesday.
HD Buttercup is at 3305 Hyland Ave. in Costa Mesa.
---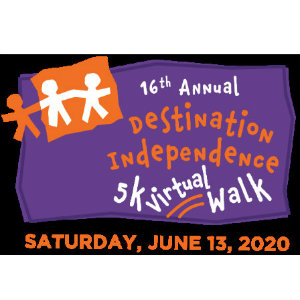 06.04.20
Lace-up your sneakers and spring into action by taking part in Blind Children's Learning Center's 16th Annual Destination Independence 5K! For the past 15 years, BCLC – a nonprofit organization that prepares children with visual impairments for a life of independence – has counted on its Destination Independence 5k Walk as a source of donations to fuel services that children with visual impairment and their families rely on to succeed.
With BCLC families more vulnerable than ever due to COVID-19, this year's Destination Independence 5k will be held virtually on Saturday, June 13.
While keeping health and wellness at the forefront, it is BCLC's utmost priority to continue to provide visually impaired children and their families with the resources necessary to live a life of independence.
Here's how to get involved with BCLC's Destination Independence 5K Virtual Walk:
1. Start a team: Take just a few minutes to sign up for the event and encourage your loved ones to join in on the fun! Register online here: https://bclcwalk.funraise.org/page/register-here.
2. Share your story: Spread the word in order to help BCLC reach its fundraising goal. Be sure to follow BCLC on Instagram (BlindChildrenLC) and use the hashtag, #DIWALK2020 on all of your social media posts.
3. Celebrate BCLC: Join BCLC for its Facebook Live broadcast on June 13 to celebrate your hard work! As part of this special live stream, you'll meet some of the incredible children BCLC has helped and hear inspirational messages from BCLC's President, board members, and alumni families.
Have any additional questions? Visit the FAQ page here
---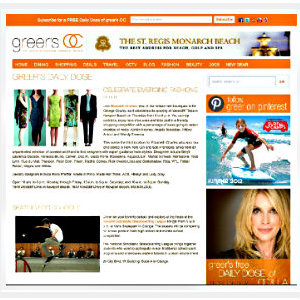 06.02.20
For the past 14 years, the devoted readers of Greer's OC have provided advertisers with a lucrative target market of highly motivated shoppers, diners, and trendsetters.
The devotees trust Greer's OC to give them the latest information about Orange County's shopping, dining, trends, travel, and events, and they are ready to act on the tips. In general, the readers of Greer's OC are female, affluent and live in Coastal or South Orange County and Los Angeles.
For more information, or to request a Media Kit email us at info@greersoc.com.
---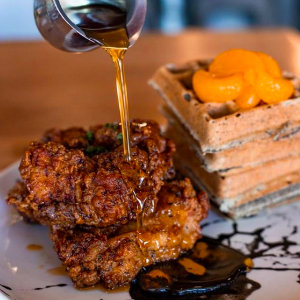 05.29.20
Join Toast Kitchen + Bakery for their grand dine-in re-opening! Starting on Saturday, May 30, Chef John Park and his team will be serving up his brunch favorites for you and your loved ones. Additionally, Tuesday, June 2 marks the return of Toast's beloved Happy Hour!
Dine-in brunch will be served Tuesday through Sunday from 8 a.m. until 3 p.m. Happy Hour is being held Tuesday through Friday from 3 p.m. until 7 p.m. For the health and safety of all patrons and employees, Toast is putting a number of new procedures in place, including:
Offering call-in reservations (though walk-ins are still accepted) to reduce crowds waiting outside of the restaurant
Hand sanitizer stations
Tables placed six feet apart
Face shields + masks for employees.
For more information on Toast Kitchen + Bakery and to view the current menu offerings, please visit their website at toastkitchenbakery.com or their Instagram page @toastamesa. (Please note that the restaurant is closed on Mondays and curbside pick-up is still available Tuesday through Sunday.)
Toast Kitchen + Bakery: The Return of Dine-in Brunch + Happy Hour! Beginning Saturday, May 30 at 8 a.m.
Dine-in Brunch: Tuesday through Sunday; 8 a.m.-3 p.m. Happy Hour: Tuesday through Friday; 3 p.m.-7 p.m.
Toast Kitchen + Bakery is at 1767 Newport Blvd. in Costa Mesa.
---
More Greer