Greer's Girls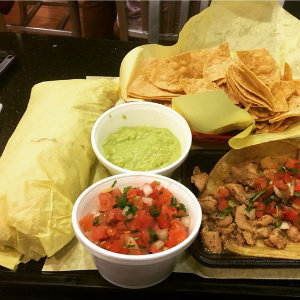 03.29.17
By Asma Mohammed
I'm always on the lookout for a great burrito, and Cali Tacos has made my list! Their menu is concise and they stick to what they do best, burritos! Their specialty burritos are big enough to serve two and are intimidatingly large!
The Angel Burrito is a popular menu item: surf and turf with your choice of carne asada, carnitas, adobada, shredded chicken, or pollo asada mixed with large shrimps, rice, sour cream, guacamole, french fries, cheese, and their special cali sauce double wrapped in fresh tortillas.
Their monstrous burritos do not compromise quality for quantity and are as delicious as they are huge! They stuff their burritos full of plenty of meat and shrimp to guarantee you'll come back for more (if you can finish it). They also offer another popular option: Supreme chips or fries with your choice of tortilla chips or french fries covered in guacamole, cheese, sour cream, pico de gallo, and beans and your choice of meat. There's no way of leaving unsatisfied.
They also offer breakfast burrito options and tacos for anyone unsure of whether they can finish a huge specialty burrito. They're definitely worth a try!
1639 W. Chapman Ave., in Orange. 714.912.4888.
---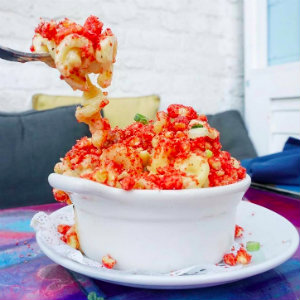 03.28.17
By Asma Mohammed
The Attic on Broadway in Long Beach specializes in comfort food! Fried chicken and waffles is one of their specialties and they fry it to perfection with homemade gravy and a fried egg. The syrup and gravy go together beautifully with the fried egg to create a new and amazingly strong flavor that's salty and sweet.
But what the Attic is famous for is their mac and cheetos. It's creamy mac and cheese with your choice of bacon, short rib, mushrooms, or soy chorizo and of course Flaming Hot Cheetos on top. The crunchy cheetos and the creamy blend of cheeses makes for a great experience that you cannot finish all in one sitting, especially if you get an appetizer of Cajun fries which are probably the best fries I've ever had, they come with an amazing chipotle-honey dipping sauce that is addicting. Overall, amazing comfort food and definitely worth visiting over and over again.
3441 East Broadway in Long Beach. 562.433.0153.
---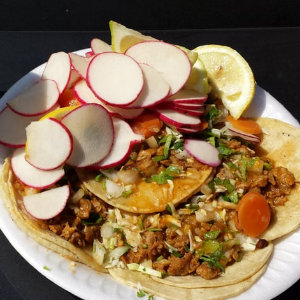 12.13.16
By Asma Mohammed
One of Orange County's best-kept secrets is the El Chavito taco truck. Famous for their street tacos and great service, this place offers every type of meat you can imagine. Their tacos go for 60 cents each, but sell for 50 cents if you buy 30 or more. It's a family owned business with the best service around, they even give you complimentary pineapple juice while you wait!
There is always a line, but the food comes out fast and is worth the wait! It's the best taco spot in Huntington Beach, with homemade sauces, pickled radishes and jalapenos. They also offer other Mexican foods such as tortas, quesadillas, and burritos. But their tacos are the reason they are known and loved. A true treat for taco lovers.
You can find the truck by checking their Yelp page.
---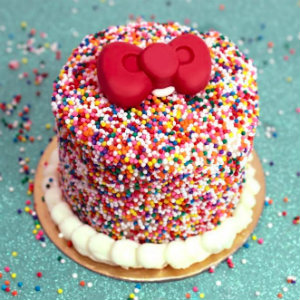 07.22.16
By Asma Mohammed
The Irvine Spectrum Center is now home t​o the first Hello Kitty Café in the U.S.! The pop-up shop style cafe serves many of the same items that were being offered by the popular Hello Kitty food truck, but with the convenience of a regular cafe. The items are all colorful, Hello Kitty themed, and gourmet quality.
The espresso drinks feature Portola Coffee Lab coffee and boast an adorable Hello Kitty cocoa portrait in the foam. Some signature drinks include strawberry mint lemonade, passion fruit iced tea, and peach iced tea. They also offer hot drinks such as lattes and hot chocolate that pair perfectly with a limited number of pastries, cookies, and bite-sized cakes topped with Hello Kitty's signature red bow.
Everything offered, including the shop itself, is doused in pink and white hues giving a playful atmosphere to the cafe. It's worth a visit just to witness the charm of the cafe, which is only enhanced by the charm of everything offered.
Open 11 a.m. to 9 p.m. Monday through Thursday; 11 a.m. to 10 p.m. Friday; 10 a.m. to 10 p.m. Saturday; 10 a.m. to 9 p.m. Sunday.
Irvine Spectrum Center is at 670 Spectrum Center Drive in Irvine.
---
More Greer's Girls