Greer's Girls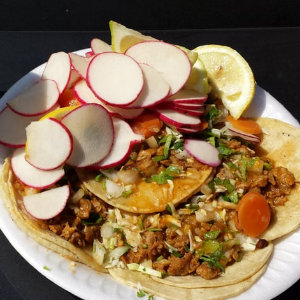 12.13.16
By Asma Mohammed
One of Orange County's best-kept secrets is the El Chavito taco truck. Famous for their street tacos and great service, this place offers every type of meat you can imagine. Their tacos go for 60 cents each, but sell for 50 cents if you buy 30 or more. It's a family owned business with the best service around, they even give you complimentary pineapple juice while you wait!
There is always a line, but the food comes out fast and is worth the wait! It's the best taco spot in Huntington Beach, with homemade sauces, pickled radishes and jalapenos. They also offer other Mexican foods such as tortas, quesadillas, and burritos. But their tacos are the reason they are known and loved. A true treat for taco lovers.
You can find the truck by checking their Yelp page.
---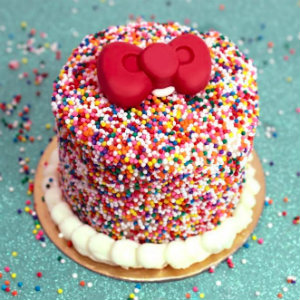 07.22.16
By Asma Mohammed
The Irvine Spectrum Center is now home t​o the first Hello Kitty Café in the U.S.! The pop-up shop style cafe serves many of the same items that were being offered by the popular Hello Kitty food truck, but with the convenience of a regular cafe. The items are all colorful, Hello Kitty themed, and gourmet quality.
The espresso drinks feature Portola Coffee Lab coffee and boast an adorable Hello Kitty cocoa portrait in the foam. Some signature drinks include strawberry mint lemonade, passion fruit iced tea, and peach iced tea. They also offer hot drinks such as lattes and hot chocolate that pair perfectly with a limited number of pastries, cookies, and bite-sized cakes topped with Hello Kitty's signature red bow.
Everything offered, including the shop itself, is doused in pink and white hues giving a playful atmosphere to the cafe. It's worth a visit just to witness the charm of the cafe, which is only enhanced by the charm of everything offered.
Open 11 a.m. to 9 p.m. Monday through Thursday; 11 a.m. to 10 p.m. Friday; 10 a.m. to 10 p.m. Saturday; 10 a.m. to 9 p.m. Sunday.
Irvine Spectrum Center is at 670 Spectrum Center Drive in Irvine.
---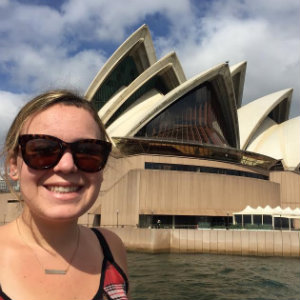 06.28.16
I'm Madison Wiesner, a senior at Newport Harbor High School. I'm a fan of all things food, movies, and books. I hope one day to be able to work in publishing and help others love to read as much as I do. In my free time, I love baking, reading, listening to music, and watching movies.
Music, movies, and books basically give me sustenance. I try to go see all of my favorite bands play when they come to Irvine and LA, which luckily is supported by my parents. I like to go with my family and friends to the movies when I get the chance, too.
And reading has been my passion for as long as I can remember, creating a getaway for me from life. I'm really excited to start working with Greer and I hope that I can help others discover new and interesting places.
---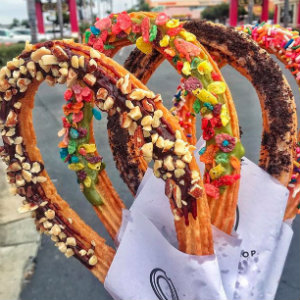 06.23.16
By Asma Mohammed
The Loop: Handcrafted Churros in Westminster celebrated its grand opening recently on June 12 and has had a line out the door everyday since then, and with good reason. The atmosphere is minimalist and fresh, using whites and neutrals for the decor and a blackboard for the menu.
They offer several options for types of fresh, handmade churros. Firstly, four types of base churros are offered: plain, sugar, cinnamon, and cinnamon sugar.
Three options are available for churro flavor pairings: a plain churro with dipping sauce (multiple options including Nutella, chocolate, caramel, etc.), a glazed churro with various toppings (glaze options are: Matcha green tea, white chocolate, milk chocolate, and dark chocolate), or a plain churro with vanilla ice cream and various toppings.
Open noon to 10 p.m. Sunday through Thursday; noon to 11 p.m. Friday and Saturday.
9729 Bolsa Ave. in Westminster. 714.713.8570.
---
More Greer's Girls