Greer's Blog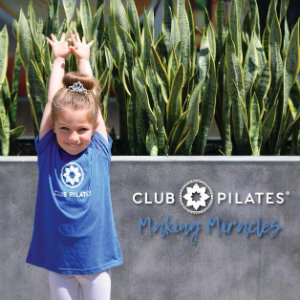 07.20.18
Club Pilates, the nation's largest premium boutique Pilates franchise, partnered with Miracles for Kids, a California-based non-profit organization dedicated to improving the lives of critically-ill children and their families in need. Throughout the month of July, Club Pilates studios across California are teaming up to make a difference and support the charity in a variety of ways.
From July 1 – 31, the brand will donate $30 to Miracles for Kids for every new member who joins a Club Pilates studio in California. In addition to signing up for new memberships, California residents can also support the cause by purchasing kids' t-shirts from their local studio with a portion of the proceeds benefiting the charity.
Club Pilates is in OC:
3357 E. Imperial Highway in Brea. 657.315.9080.
1525 Mesa Verde Dr. E., Ste 123 in Costa Mesa. 949.791.7184.
33611 Del Obispo St, Ste C in Dana Point. 949.216.6165.
41 Auto Center Drive, 109B in Foothill Ranch. 949.229.2103.
1313 S. Harbor Blvd. in Fullerton. 714.519.3842.
7012 Edinger, #103 in Huntington Beach. 657.464.4696.
30100 Town Center Drive, Suite B-1 in Laguna Niguel. 949.388.6886.
25800 Jeronimo Road, Ste 404 in Mission Viejo. 949.446.8243.
1040 Bayside Dr. in Newport Beach. 949.339.3430.
802 Avenida Talega, #104 in San Clemente. 949.388.8954.
15080 Kensington Park Dr., Suite G 310 in Tustin. 714.258.7225.
18425 Yorba Linda Blvd. in Yorba Linda. 657.363.3663.
17767 Santiago Blvd, Suite 610 in Villa Park. 714.363.3808.
---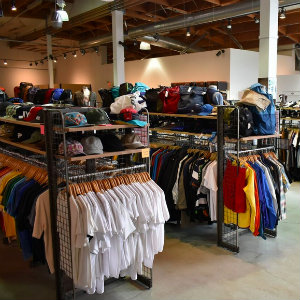 07.20.18
Get lost in eclectic fashion finds at the new 2nd STREET, a Japanese retail chain that offers an elevated second-hand shopping experience and curated collection of vintage and gently-worn accessories and clothing. It just opened its first Orange County location at the Camp.
Along with more than 500 stores in Japan, 2nd STREET recently opened locations on Melrose Avenue in Los Angeles and Old Town Pasadena on Colorado Boulevard, both of which have quickly become fashion hotspots for trend seekers.
Founded in Japan in 1996, 2nd STREET has been helping style-setters embrace their individuality with a diverse inventory of "one of a find" items in a highly organized, clean environment atypical of traditional second-hand stores.
Inspired by the "culture of caring" and unique approach to Japanese hospitality referred to as "Omotenashi," 2nd STREET promises to raise the bar for second-hand shoppers by upholding extremely high customer service standards and offering incredible prices on premium condition designer clothing and accessories.
With the guidance of in-house stylists in each store, customers can achieve coveted high fashion and effortless chic looks that are entirely their own, all without the hefty price tag. Shoppers will love mixing and matching pre-loved designer items from Japanese, American and European fashion houses with high-quality pieces from popular everyday brands to create original ensembles. In addition to retail, 2nd STREET offers buying services for those looking to sell their fashionable, gently-used items.
The Costa Mesa store features more than 10,000 items including men's and women's clothing and fashion accessories, along with a broad assortment of well-known international brands like Supreme, Vivienne Westwood and Burberry, as well as famous Japanese brand-names such as Comme des Garcons, A Bathing Ape and Hysteric Glamour. There's also a large selection of handbags and accessories from luxury brands including Louis Vuitton, Chanel and Gucci to name a few.
Open Sunday to Saturday from 11 a.m. – 8 p.m.
2nd STREET Costa Mesa is at 2937 Bristol St., Unit D101 in Costa Mesa at the Camp in the space formerly occupied by Active Ride Shop. 949.274.8585
---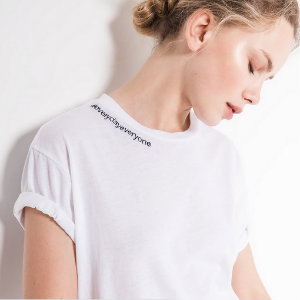 07.19.18
Z SUPPLY, the everyday essentials brand focused on simplicity, comfort and effortless style, just launched its Everyday | Everyone campaign, aimed to celebrate the individuals who make up its company and the diversity of their personal stories. With two limited edition tees, Z SUPPLY will be donating 100% of profits to The Exodus Road, a not-for-profit organization fighting human trafficking worldwide.
The limited-edition tees are now available to purchase at zsupplyclothing.com. In addition, Z SUPPLY has committed to donate $5 for every image posted on social media featuring the tee with the tag @zsupply_ and hashtag #everydayeveryone.
The Exodus Road fights human trafficking by helping find and free slaves through strategic action and ordinary people. To date, The Exodus Road has rescued more than 941 individuals and have made almost 410 arrests. The team has trained over 600 nationals to recognize and combat human trafficking, and the organization uses technology to make rescues more effective.
The Everyday | Everyone tee is available now at zsupplyclothing.com/everydayeveryone and retails for $40.
---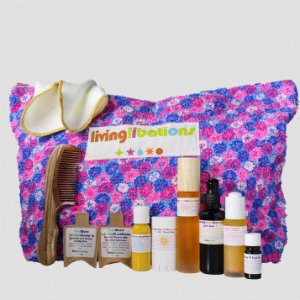 07.19.18
On the hunt for natural beauty products ideal for summer? My favorite products I just discovered are Canada-based Living Libations, an incredible line created by natural beauty/health and wellness expert Nadine Artemis. Her Living Libations flagship store is in Venice Beach and is a fave with celebrities who love her natural, organic, botanic beauty products.
Nadine also wrote two books, the first on Dental Health, Holistic Dental Care and more recently, Renegade Beauty that offers do-it-yourself natural recipes and solutions for everything from sinuses, headaches, skin flare-ups, brushing your teeth without using toothpaste and how to make your own hand sanitizer, shampoo and many other balms and serums.
All of her products have amazing botanical scents, so it's not surprising that Nadine is credited for opening North America's first full concept Aromatherapy store, Osmosis, in 1994.
All of Living Libations products are organic, GMO-free, synthetic free, gluten free, food grade, beyond fair trade, and animal-friendly. Online you'll find all of the products including body, sun, face, men, kids, essential oils, oral care, hair, perfumes, air care, chocolate and even accessories such as sweet sleep pillow spray, scented candles, and ionic toothbrushes. It's super easy to shop by skin concerns such as acne, uneven texture, melasma, and scars and age spots.
Two of my favorite products for summer are the natural sunscreens ideal for anyone looking for a healthy alternative to commercial sunscreens. You can choose from Everybody Loves the Sunshine with Zinc, a suncare formula, with the addition of non-nanoparticle uncoated zinc oxide; and Living Libations Everybody Loves the Sunshine with Zinc – Beach Balm, a nourishing natural sun-stick made with a bevy of sun-loving botanicals and non-nanoparticle uncoated zinc oxide.
Living Libations is at 8 Brooks Avenue #3 Venice Beach. 310.399.7472. Text 424.343.4170.
---
More Greer