Greer's Blog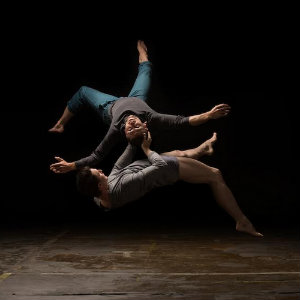 01.17.19
Musco Center for the Arts at Chapman University presents the American dance institution, Hubbard Street Dance Chicago on Thursday, January 24 at 7:30pm.
Hubbard Street's Musco Center debut features a diverse program by internationally recognized living artists. As the first U.S. dance company to perform dance-making icon William Forsythe's N.N.N.N. (2002), Hubbard Street will perform a new version of the dance piece restaged by original cast members Cyril Baldy and Amancio Gonzalez.

Closing out the program is Grace Engine (2011) by 2018 Dance Magazine Award Honoree, choreographer Crystal Pite. Known for her dance company, Kidd Pivot, Pite's intricate choreography integrates movement, original music, text and rich visual design.
Hubbard Street pays tribute to its two-decade relationship with the Spanish-born artist Nacho Duato. The company brings Duato's plaintive, pastoral Jardí Tancat (1983) to Musco Center. The work features three couples and is set to Catalan music recorded by vocalist María del Mar Bonet i Verdaguer.

Hubbard Street resident choreographer Alejandro Cerrudo's Lickety-Split (2006) is a contemporary work danced by three couples enveloped in the unpredictable layers of love. The dancers are moved in tune with the sounds of renowned Bay Area songwriter Devendra Banhart.

Tickets for January 24 are on sale now for $35-65 at muscocenter.org or by calling the box office at 844-OC-MUSCO 844.626.8726. All print-at-home tickets include a no-cost parking pass.
Musco Center for the Arts is located on the campus of Chapman University at 415 North Glassell in Orange.
---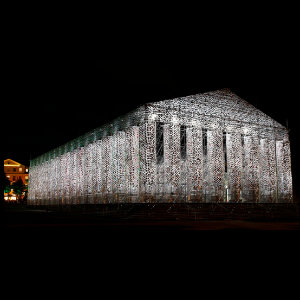 01.17.19
The LA Art Show will return to the Los Angeles Convention Center from January 23 – 27. As the West Coast's largest art fair, and one of the most diversely programmed in the world, the LA Art Show features varied exhibitors not only in contemporary and modern art, but also classical and other specialized art scenes that often command their own dedicated shows. For its 24th year, the LA Art Show will focus especially on programming from the Pacific Rim.

Opening Night Premiere on Wednesday, January 23 from 7 p.m. – 11 p.m.

SHOW HOURS on Thursday, January 24 from 11 a.m. – 7 p.m.
Friday, January 25 11 a.m. – 7 p.m.
Saturday, January 26 11 a.m. – 7 p.m.
Sunday, January 27 11 a.m. – 5 p.m.
Los Angeles Convention Center – West Hall is at 1201 South Figueroa Street Los Angeles.
---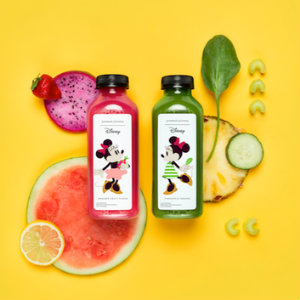 01.16.19
As part of Disney's continued celebration of Mickey Mouse and Minnie Mouse's 90th anniversary, and in honor of Minnie fan holiday National Polka Dot Day on Jan. 22, Disney is encouraging fans to #MinnieStyle with events in Los Angeles and New York and new collections launching both online and at retail.
Loved for her infectious, upbeat nature, Minnie Mouse first made her debut in the groundbreaking animated classic, Steamboat Willie, and has remained a global icon ever since. Known for her fun style, classic polka dots, and bold patterns, Minnie has served as a muse for fashion designers, artists and fans around the globe. Luxury milliner Gigi Burris, Torrid, Happy Feet, Pandora Jewelry, Crocs and Jewelmark will all release Minnie-inspired capsule collections in celebration of her milestone anniversary and annual fan holiday.
On January 19, female-founded athleisurewear brand Terez and leading cold-pressed juice brand Pressed Juicery will host a Minnie-inspired fitness event open to the public at Westfield Century City, in celebration of the launch of their Minnie-inspired collections. Throughout the day, fans will have the opportunity to take a class hosted by an influential fitness pioneer Tracy Anderson, shop Terez's new leggings and tops adorned with the beloved character.
Attendees will also be some of the first to have the chance to sample Pressed Juicery's new limited edition, Minnie-inspired juices, a Pineapple Greens and Dragon Fruit Punch, created in celebration of her anniversary. The Pineapple Greens flavor incorporates rich leafy greens and sweet golden pineapple for an energizing yet honeyed taste, and the vibrant Dragon Fruit Punch is made with refreshing watermelon, dragonfruit, and strawberry for a bold and revitalizing kick. Both juices are non-GMO and have no added sugars.
The juices will be available at all 70+ Pressed Juicery locations nationwide and online at pressedjuicery.com starting on Jan. 22 In addition to the two juices, special Pressed Juicery and Minnie Mouse merchandise will also be available for fans to continue the celebration all year long. Custom seed pouches, showcasing Minnie's love of gardening, inspired by vintage Minnie Mouse seed packets from the 1970s, and a special edition cooler bag will be available for purchase at launch. In February, a reusable glass water bottle and a commemorative pin will also be available.
The Disney | Terez featuring Minnie Mouse collection will be available on Terez.com starting on 1.18. The collection features an assortment of women's and girl's leggings and tops blending Terez's commitment to quality and unique design with Minnie's fun and feminine aesthetic.
Fans are encouraged to RSVP for the event in advance at CP.Special.Events@Disney.com
---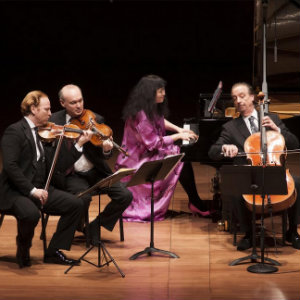 01.16.19
The renowned Chamber Music Society of Lincoln Center returns to Segerstrom Center for the Arts on January 22 at 8 pm. Following its triumphant American and European tours and a spectacular recording release on Deutsche Grammophon, the stellar ensemble reunites for a program of essential works for piano quartet. Between repertoire favorites of Brahms and Dvořák, the artists offer the warm-hearted piano quartet by the renowned Czech Romantic composer and violinist Josef Suk.
Ensemble members include Daniel Hope, violin, Paul Neubauer, viola and Chamber Music Society of Lincoln Center Co-Artistic Directors David Finckel, cello and Wu Han, piano.
Single tickets start at $39 and are now available online at SCFTA.org, at the Box Office at 600 Town Center Drive in Costa Mesa or by calling 714.556.2787. For inquiries about group ticket savings of 10 or more, please call the Group Services office at 714.755.0236.
---
More Greer