Greer's Blog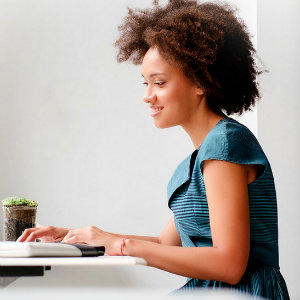 03.22.19
You can get rid of junk mail once and for all with Catalog Choice, a tool helping to protect the environment by stopping paper junk mail for good. The free service comes from The Story of Stuff Project, an environmental non-profit organization of more than 1 million members working to transform the way we make, use and throw away "stuff."
In the past eight years, Catalog Choice has helped over two million users cancel specific catalogs and other types of promotional mail in an effort to reduce the massive and unnecessary paper waste stream that consumes huge amounts of water and energy to produce and recycle junk mail.
Year-to-date, Catalog Choice, which has nearly 10,000 titles in its database ranging from clothing brands to credit card companies to charities, has processed over 640,000 opt-outs. According to calculations by Catalog Choice and the Environmental Paper Network, these opt-outs correspond with an estimated savings or diversion of 70 million gallons of water, 8.5 million pounds of waste, and over 20 million pounds of CO2.
Beyond helping the environment, Catalog Choice also protects consumers from scams. Aside from catalogs and coupons, the service can also help users get rid of junk mail that uses ads and gimmicks to solicit money by misleading and preying on vulnerable consumers, oftentimes targeting the elderly.
---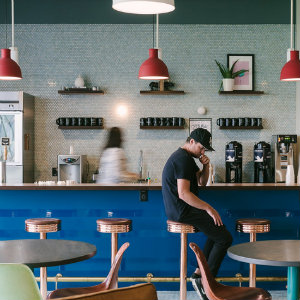 03.22.19
WeWork opens two more locations in Orange County, bringing the OC portfolio to five locations. WeWork 400 Spectrum Center Drive and WeWork 695 Town Center Drive (Park Tower) just arrived.
WeWork 400 Spectrum will accommodate a community of over 700 members across two floors. WeWork 695 Town Center Drive will accommodate over 600 members across two floors as well. The spaces will feature the signature mid-century modern decor, open floor plan, floor to ceiling glass and steel framing, communal working space and kitchen. Both locations offer an array of amenities ranging from fitness facilities.
WeWork members range from entrepreneurs, freelancers, and startups to artists, small businesses and even divisions of large corporations. Once someone becomes a WeWork member, they can work from any of the 335 locations around the world and connect to the 320,000 global members network.
WeWork Orange County locations include 200 Spectrum Center Drive, 18691 Jamboree Rd, 3200 Park Center Drive, 400 Spectrum Center Drive, 695 Town Center Drive
---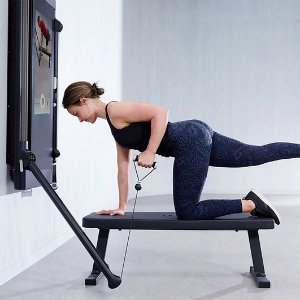 03.21.19
Tonal is a sleek and smart at home personal trainer that incorporates weight training, smart data, and numerous interactive workouts to give users the perfect home gym solution. There's no need to clutter your home with numerous pieces of exercise equipment. It's like an entire gym and personal trainer on your wall.
Created by former Apple, Nest and GoPro engineers and designers, Tonal pairs on-demand workouts and personal coaching with a first of its kind at-home wall-mounted fitness system.
Tonal is the first home fitness system to offer the same kind of personalized, science-based training that's typically reserved for professional athletes.
Advanced intelligence monitors the quality of every rep you do and measures it against every rep you've ever done. Training programs automatically adjust over time as you get stronger and progress toward your selected goals.
To learn more, visit tonal.com.
---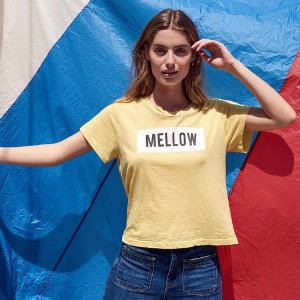 03.21.19
Sister stores Marlowe at Fashion Island, Sienna Brown at Corona del Mar Plaza, and Coastal Cool at Newport Coast are launching into spring with awesome items in store, and heaps of gorgeous Sundry.
Sundry, one of my favorite lines epitomizes coastal casual with a French chic. It's perfect for vacations, weekends, and casual weekdays. It's so comfortable, you'll look forward to the days you can wear your Sundry sweats, tops, tees, sweaters and more.
All of the sister stores feature exciting designers for casual luxury classics.
Open 9 a.m. to 9 p.m. Monday to Saturday; 9 a.m. to 6 p.m. Sunday.
Marlowe is at Fashion Island at 401 Newport Center Drive Suite A207 in Newport Beach. 949.720.7406
Open 10 a.m. to 7 p.m. Monday to Saturday; 10 a.m. to 6 p.m. Sunday
Sienna Brown is at 936 Avocado Ave. in Corona del Mar Plaza. 949.644.5040
Open 10 a.m. to 7 p.m. Monday to Saturday; 10 a.m. to 6 p.m. Sunday
Coastal Cool is at 736 East Coast Highway in Crystal Cove. 949.494.4545.
---
More Greer