Greer's Blog
03.27.20
Slapfish continues to find inventive ways to serve its customers and seafood fans during the Covid-19 pandemic, as the modern seafood shack has introduced a Take-Home Lobster Roll Kit. The easy-to-assemble kit serves two and comes with fresh split-top butter rolls and premade lobster filling with lemon mayo, for $40. Once picked up at Slapfish or delivered, it will keep in the refrigerator for four days.
Slapfish previously announced that it has extended its Kids Eat Free promotion to all day, seven days a week. Typically only available on Wednesdays, Founder and CEO Andrew Gruel wanted to offer a small gesture to families struggling during this difficult time. The promotion provides one free kids meal with the purchase of another menu item. Kids items include a Kids Fish Taco, Fish Bites (a mini Fish & Chips), Grilled Shrimp Bowl, Salmon Quesadilla, Chicken Tenders, Chicken Taco or a Cheeseburger.
Known for its fresh, high quality and sustainable seafood, Slapfish has locations in Huntington Beach, Irvine, Tustin, Laguna Beach and Brea. (San Clemente is temporarily closed.) Customers are encouraged to check online for individual store hours for take-out and delivery through Postmates, DoorDash, Uber Eats and Grubhub. For more information, visit slapfishrestaurant.com.
3405 East Imperial Highway in Brea.
19696 Beach Blvd. in Huntington Beach.
4249 Campus Drive in Irvine.
211 Broadway Street in Laguna Beach.

---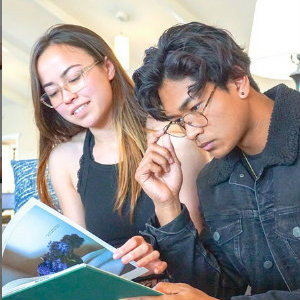 03.27.20
Orange County-based premiere eyewear brand, IVI Vision has partnered with Childhelp to help with their mission of helping and preventing child abuse throughout the nation. Just this week, the Childhelp National Child Abuse Hotline has seen a 10% increase in calls & 11% rise in texts/online chats with counselors. Concerns include overall anxiety, lack of access to resources, being at home in an abusive situation, and triggers for survivors.
IVI is offering a sale of 40% of their eyewear and an additional 10% goes to Childhelp. "We can't let a health pandemic become a child abuse pandemic," – IVI Vision.
You can shop the entire collection here.
---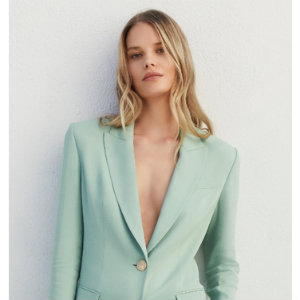 03.26.20
St. John, the American luxury fashion house which was founded in 1962 and best known for knitwear, announced that they will be donating 20% of all US proceeds from March 26 through March 30 to the Meals on Wheels COVID-19 Response Fund to support those most affected by the health crisis.
Meals on Wheels provides nutritious home-delivered meals and supports independence for seniors. This community is at the greatest risk amid COVID-19. These programs require additional funding now more than ever as they remain on the front lines to keep this US population safe and nourished in local neighborhoods.
During this unprecedented time St. John has closed all US and Canada stores and outlets through March 31st, offering additional paid time off and sick leave with full benefits.
Please visit www.stjohnknits.com today to help support this cause and learn more about the Meals on Wheels COVID-19 Response Fund at mealsonwheelsamerica.org.
---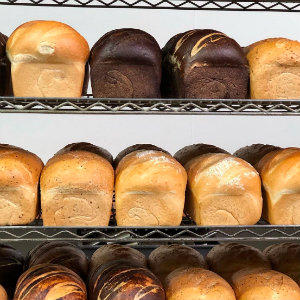 03.26.20
OC Baking Co., the premier baker in Orange County is working hard to offer the community fresh bread in the morning. They are open from 8 a.m. to 2 p.m. and 5 to 8 p.m. Monday – Friday. They want to make sure they are open so you can pick up some bread, pastries, prepared soups and stews, sauces, lasagna, and mini donuts from Break Of Dawn, Toast Kitchen & Bakery, Adya, Bello by Sandro Nardone and Miss Mini Donuts. And if you're a healthcare worker, please stop by for your free loaf of bread!
You'll have to bring your own bags and pay in cash only.
1960 N Glassell in Orange.
---
More Greer