Greer's Blog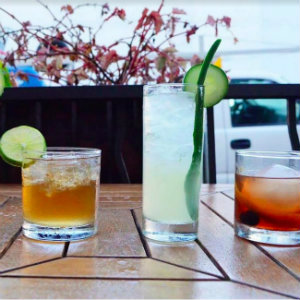 08.15.17
Looking for some great options for Happy Hours along the coast? We have a round up of where to go to enjoy food and drink specials that we know you'll enjoy.
K'YA BISTRO BAR - LAGUNA BEACH
http://www.lacasadelcamino.com">K'ya Bistro Bar, a Mediterranean inspired restaurant located inside the historic La Casa del Camino hotel in the heart of Laguna Beach, gives guests the perfect go-to spot for happy hour after a long day at the beach. Guests can enjoy $6 drink specials and 1/2 off food specials, Monday through Friday from 4:30 pm - 6:30 pm. The Laguna Beach restaurant offers a tapas-style menu in a vibrant San Francisco-esque environment. With small plates and an emphasis on sharing, the Laguna Beach bistro offers a fun and interactive dining experience on top of satiable dishes such as Grilled Lamb; Blackened Scallops & Risotto served with lobster cream; Blackened Swordfish Tacos; and Petit Filet Mignon.
​K'ya Bistro Bar is at 1289 S Coast Hwy, Laguna Beach.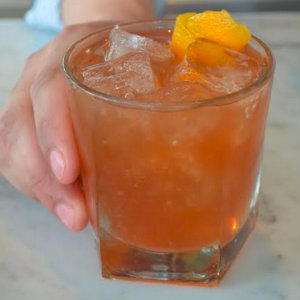 COASTAL KITCHEN -- DANA POINT
Dana Point's darling restaurant, Coastal Kitchen is now offering an extended happy hour, Monday through Friday from 3 to 6 p.m., where guests can enjoy an array of sips and small bites, all for under $10. Cool down with a cocktail (or two) as you munch on roasted red pepper hummus, pork belly bites or the crowd-favorite chef's daily tacos. Coastal Kitchen offers a diverse menu featuring seafood, farm-fresh salads, sandwiches and premium dry-aged steaks
The Southern California inspired restaurant is now open every day at 11:30 am, serving signature lunch items such as the classic Tuna Melt, Cheeseburger, and the Fried Brie Salad featuring crispy garbanzo beans, grapes, Granny Smith apples and agave-madras vinaigrette.
34091 Pacific Coast Highway in Dana Point.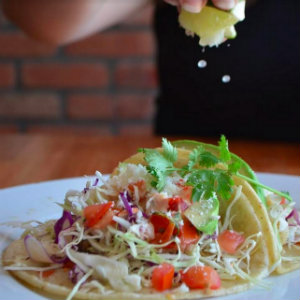 FLY-N-FISH OYSTER BAR - NEWPORT BEACH
There is no better way to enjoy happy hour than while taking in the sweet salty ocean breeze and people watching on the bustling boardwalk of Newport Beach. Fly-n-Fish Oyster Bar on the Balboa Peninsula recently debuted new happy hour specials in celebration of summer. Monday through Friday, from 3 p.m. to 6 p.m., guests can enjoy a variety of food and drink specials, including Executive Chef Julio's signature Crab Cakes, Fish Tacos, Fresh Shucked Oysters, Grilled Artichokes as well as beer, wine and well cocktails. The Newport oyster bar is known for its fresh, high-quality seasonal seafood, daily food and drink specials, and craft cocktails.
2304 W Oceanfront in Newport Beach.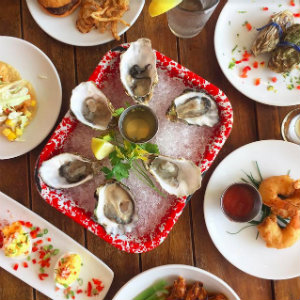 WAYS & MEANS OYSTER HOUSE -- HUNTINGTON BEACH
Ways & Means Oyster House recently debuted its new happy hour, called 5 for 5, where guests can enjoy $5 booze and bites, Monday through Friday from 2 p.m. to 6 p.m. Highlights from the menu include signature Fish & Shrimp Tacos, Roasted Oysters, Sweet & Spicy Pan-Roasted Wings, Burger Sliders and Battered Jumbo Shrimp. Guests can also design their own well cocktail for $5, with options including Fords Gin, Hangar 1 Vodka, Evan Williams Straight Bonded Bourbon and Agavales Tequila Blanco. Ways & Means Oyster House is located at Pacific City in Huntington Beach and was created in the tradition of world-class oyster bars around the world, boasting fresh, sustainably-caught seafood and seasonal dishes. The oyster bar aims to reflect a strong sense of community and the coastal lifestyle. Located at 21022 Pacific Coast Hwy B140, Huntington Beach, CA 92648. For more information, or to view the 5 for 5 menu, visit www.wmoysters.com.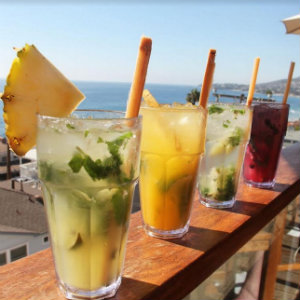 THE ROOFTOP LOUNGE - LAGUNA BEACH
Located on top of the historic La Casa del Camino, The Rooftop Lounge is a MUST-SEE restaurant offers the best views in all of OC, with panoramic views of the Laguna Beach coastline. Guests can enjoy happy hour specials, Monday-Friday from 3pm-6pm, featuring 1/2 off all hand-muddled mojitos, well cocktails, beer and wine. The Rooftop Lounge is located at 1289 South Coast Highway, Laguna Beach, CA. For more information, visit www.rooftoplagunabeach.com or call (949) 497-2446.
---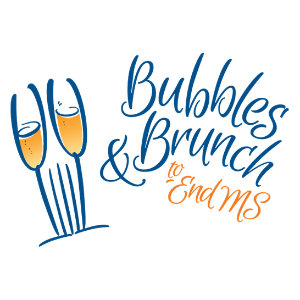 08.15.17
The fourth annual "Bubbles & Brunch to End MS," hosted by the National Multiple Sclerosis Society at the Island Hotel Newport Beach on Saturday, August 26 from 11 a.m. to 2 p.m. will feature Ronda Giangreco of California who turned her MS diagnosis into a year-long Italian dinner party.
Giangreco, the event's keynote speaker, faced her diagnosis in 2010 by creating fifty-two Italian dinners and filling her life with love, laughter, and a whole lot of pasta! Ronda encourages others to live wholeheartedly despite their challenges.
The fundraiser, which starts with its signature complimentary champagne reception and premier silent auction, will also include a three-course brunch and inspirational speakers who share their stories about life with MS and MS breakthroughs.
Seats are limited to 350 guests. Tickets are $100 each; tables start at $1,000 and can be purchased at bubblesandbrunch.org or by calling 800.486.6762.
For more information about the Society and MS go to nationalmssociety.org
Island Hotel Newport Beach is at 690 Newport Center Drive in Newport Beach.
---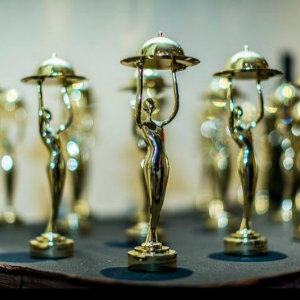 08.14.17
Week One of the 2017 Golden Foodie Awards are in! Congratulations to the nominees:
2017 Bartender of the Year Nominees:
Jose Zepeda - HopScotch
Paul Joseph Piane - Orange Hill Restaurant
Tanner Johnson - Watertable
2017 ​Best Cocktails in Orange County Nominees:
Farmhouse at Roger's Gardens
Vine Restaurant & Bar
HopScotch
2017 Best Bar Program Nominees:
The Ranch Restaurant
The Blind Rabbit
Vine Restaurant & Bar
2017 Best Lunch Spot in Orange County
The Deck on Laguna Beach
Sgt. Pepperoni's Pizza Store
Farmhouse at Roger's Gardens
2017 Best Brunch in Orange County
Bosscat Kitchen & Libations
Old Vine Cafe
Taco Rosa
2017 Best New Restaurant
Taco Brat
Mix Mix Kitchen Bar
The Recess Room
​2017 Rising Star Chef of the Year
Chef Joel Harrington - Lido Bottle Works
Chef JT Walker - Pacific Hideaway
Chef Manny velasco - Sol Agave
2017 Favorite Food Influencer in Orange County
Connie Bang-Co Aboubakare - OC Comestibles
Neil Saavedra - The Fork Report with Neil Saavedra
Sondra Barker - Pretty Fit Foodie
The final well of voting is on through Aug. 21. You can VOTE at goldenfoodieawards.com/vote
​2017 Best Wine Program
​2017 Best Beer Program​
​2017 Outstanding Community Service
​2017 Restaurateur of the Year
2017 Best Dessert Menu in Orange County
2017 Best Entree in Orange County
2017 Best Service Award
VOTED ON BY RESTAURANT COMMUNITY ONLY
2017 Chef of the Year
2017 Pastry Chef of the Year
---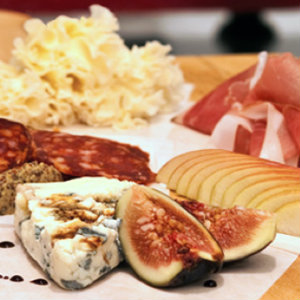 08.14.17
SideDoor in Corona del Mar has gone all out to celebrate cheeses for months now with a cheese takeover series featuring boutique creameries and specialty cheeses. Now, the series is culminating with the ultimate celebration of fromage with the Cheese & Charcuterie Backyard Party on Wednesday, August 16 from 6 to 9 p.m. The evening will showcase the four creameries of the series including By George (April), Cowgirl (May), Cypress Grove (June), and Willamette Valley Cheese Co. (July), and offer cheese, charcuterie, passed appetizers and beverage pairings. SideDoor's own certified expert and cheese monger, Tracy Nelsen, will be on hand to educate guests on the various cheeses presented and to recommend the perfect pairings.
Tickets are $80 per person (includes tax and gratuity)
To purchase tickets, visit here,
Five Crowns & SideDoor's English Garden is at 3801 East Coast Highway in Corona Del Mar. 949.717.4322.
---
More Greer