Greer's Blog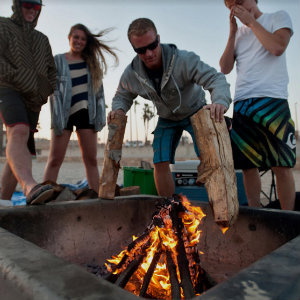 05.23.19
Just in time for summer, Prjkt Restaurant Group has announced a new all-inclusive experience with SeaSalt VIP Firepits at its beachfront concession, SeaSalt Beachside Burger. With a focus on a luxury beachside dining experience for restaurant guests, SeaSalt VIP Firepits will begin offering reservations starting now; regular reservation hours will be available Friday through Sunday from 11 a.m. to 9 p.m. with firepits lit at 6 p.m.
SeaSalt Beachside Burger will offer exclusive food and beverage packages as well as an option for table service, wine, and beer. Live music with a rotating list of local musicians will complete the seaside experience on Friday and Saturday evenings. The curated menu features items that have put SeaSalt Beachside Burger on the map, including the Bolsa Burger, Pacific Fish Sandwich, PCH Patty Melt and vegetarian options with the Surfer's Veggie Burger.
The six waterfront SeaSalt VIP Firepits in Huntington Beach will be available with 10 Adirondack chairs at each firepit, including firewood and gourmet s'mores.
Prices start at $200 per pit, subject to availability and seasonal rates. All-inclusive experiences are also available with a private server, pre-set food, and beverage menus, for a more elevated experience.
Prjkt Restaurant Group has created some of Southern California's landmark restaurants in Huntington Beach and along the historic 2.8-mile coastline of Bolsa Chica State Beach—including the award-winning SeaLegs Wine Bar, SeaLegs at the Beach, Pacific Kitchen, SeaSalt Woodfire Grill and Beach City Provisions.
To request VIP Firepit reservations, email ali@prjktgroup.com.
---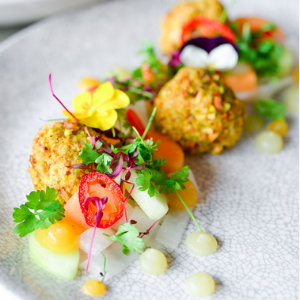 05.23.19
Michelin-starred Chef Craig Strong has unveiled a new menu at his Ocean at Main in Laguna Beach. Inspired by his recent travels through Italy, Greece, and Croatia, Strong's new summer dishes mark the first major menu overhaul since the restaurant opened in October.
Recently honored as a Best New Restaurant by Orange Coast Magazine and named among James Beard award-winning critic, Brad A. Johnson's 75 Best Places to Eat, Ocean at Main has made a splash in the heart of Laguna Beach.
Awakening the senses to a summer spent abroad, Strong's new menu delivers the richness of European fare through Spanish chorizo and housemade pasta with a contrast of refreshing seasonal ingredients like English peas, rhubarb, and watermelon. With vibrant, geometric pops of color, Strong's dishes visually resemble the Gaudí-adorned streets of Barcelona where you'll find a convergence of classic technique and modern design.
While staples like Strong's Oxtail Kale Risotto and Roasted Beet Salad remain, Ocean at Main's new summer menu includes the following new dishes:
Crab and Melon Salad - Dungeness crab, vanilla aioli, cantaloupe, honeydew, daikon radish, honey vinaigrette
Watermelon Heirloom Tomato Salad - watermelon, cucumber, tomato, jicama, gazpacho
Summer Cavatelli - cherry tomato, English peas, pea tendrils, brodo, sugar snap peas, chorizo
Corn Ravioli with Lobster - lobster, corn, truffle butter, brown butter crumble, lime cream, lime zest
Halibut - saffron couscous, rhubarb, buttermilk sauce, tarragon oil, asparagus, almond
Scallops - sunchoke, cordycep, kumquat, chicken jus
Lamb Chop and Croquette - lamb, haricot vert, fava bean, maitake mushroom, mustard frill
Grilled Una Salmon - artichokes, squash blossom, fennel salad, bouillabaisse
Charred Garden Pizza - burrata, arugula, fennel, cauliflower, onion, black garlic
Pastry Chef Keara Wilson's new dessert menu featuring dishes like Dulcey Panna Cotta shows off summer strawberries while a vegan Coconut Pavlova gives a taste of the tropics with passion fruit, guava, and coconut.
Open for lunch and dinner daily from 11 a.m. - 10 p.m., and for weekend brunch from 10 a.m. - 3 p.m.
Ocean at Main is in the heart of downtown Laguna Beach is at 222 Ocean Ave.
Photos courtesy Outshine PR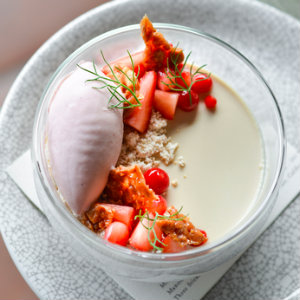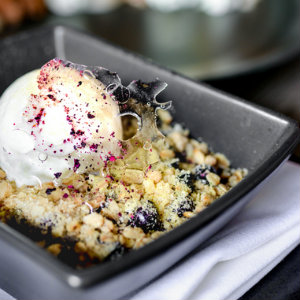 ---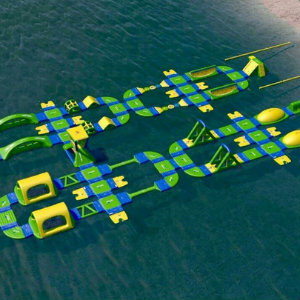 05.22.19
The Annual Liquid Run is returning to Newport Dunes this Memorial Day Weekend for the largest inflatable obstacle course fun run on May 25, 26 & 27th. Tickets are on sale now at the-liquid-run.
The Liquid Run is specially designed for you and your friends to splash, bounce, and bound through a floating obstacle course with over 50 challenging (but fun!) obstacles to traverse, all on top of clean, clear water. They'll also have fun for all your family and friends including a Free Play Zone, Music, food, liquid libations lounge and much more! Now's the time to make a plan to get out there and get soaked.
Newport Dunes Waterfront Resort & Marina is at 1131 Back Bay Drive in Newport Beach.
---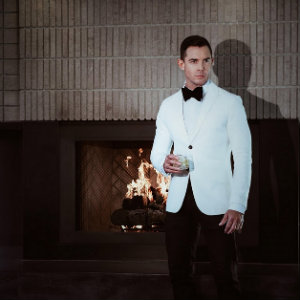 05.21.19
Strut Bar & Club will unveil Costa Mesa's newest nightlife destination this summer in the former Holiday location on W. 19th Street. Strut will offer an ALL inclusive playground for every form of self-expression.
Strut is being master planned by the award-winning design firm of Davis Ink and will offer two unique, nostalgia driven spaces under one roof. Strut Bar will be open daily and offer an approachable bar setting with elevated craft cocktails and a curated menu of small plates. Strut Club will be open Friday and Saturday evenings to entertain Orange County by paying homage to one of America's favorite and most colorful eras. Strut Club will feature a weekly entertainment schedule including, DJs, dancing and a lineup of Southern California's top performers.
Strut CEO and Founder, Luke Nero, is an Australian born nightlife connoisseur. Mr. Nero started his career in New York flipping the hot spot Table 50 into the now infamous Mr. Black Dance Den. Having been in the industry for well over 12 years, Mr. Nero has distinguished himself as one of the premier producers of nightlife entertainment in Southern California.
Strut Bar & Club is at 719 W 19th St. in Costa Mesa.
---
More Greer