Greer's Blog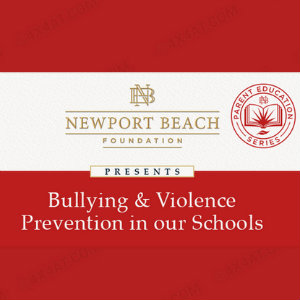 09.24.18
You can join a special night with guest speakers sharing valuable insight about Bullying and Violence Prevention in Schools on Tuesday, Oct. 2 from 6 to 8:30 p.m. at The Newport Beach Civic Center in Newport Beach.
Guest speakers include Barbara Coloroso, author of The Bully, the Bullied & The Not-So-Innocent Bystander; Micaela A. Thordarson, PD of ASPIRE Adolescent Intensive Outpatient Program and CHOC; and Gary Clemente of NB Police Department. This is going to be an incredible event that you won't want to miss. Adults welcome. Limited occupancy. Heavy appetizers provided by The Bungalow.
RSVP at NB-Foundation.org
Newport Beach Civic Center, in the Community Room, at 100 Civic Center Drive in Newport Beach.
---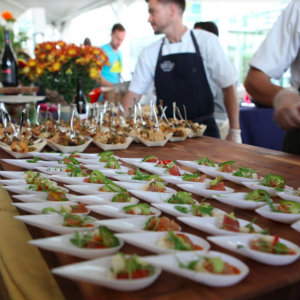 09.24.18
Newport Beach Wine & Food Festival announces new additions to lineup: Chef Alan Greeley, Michael Mina, Salt & Straw, and more!
Due to high demand and impressive ticket sales, The 5th Annual Newport Beach Wine & Food Festival on Oct. 4 -7 has announced new additions to its event lineup, including appearances from beloved local chef Alan Greeley and Chef Michael Mina, and new Grand Tasting participants such as Salt & Straw, Cal Mare, URBANA Mexican Gastronomy & Mixology, and more.
Numerous events are already sold out, but limited tickets are still available for Saturday and Sunday's Grand Tastings, as well as the Fire It Up barbecue event, Celebrity Chef Twilight Cruise through Newport Harbor, and the newly added Blind Tasting Masterclass with Master Sommeliers. For tickets, the weekend's full itinerary, and complete lineup of participating chefs and restaurants, visit NewportWineandFood.com.
---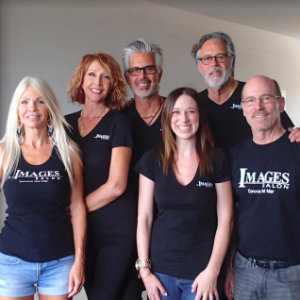 09.21.18
It's the last few days to join Childhelp and Images Salon in Corona del Mar by participating in their 17th Annual Childhelp Fundraiser. Each participating stylist offers a number of donated haircuts beginning now through the end of September. When calling 949.675. 5531, please mention Childhelp and request a haircut (or just get a blowout) and you will be offered the $45 rate.
The entire $45 goes directly to summer outings, classes and for Christmas presents for the children in the OC Group Homes! Images will also hold their annual raffle drawing with some fabulous prizes. Last year Images Salon raised over $17,000! 100% of funds raised go to the treatment and prevention of child abuse.
2515 E. Coast Highway in Corona del Mar. 949.675.5531.
---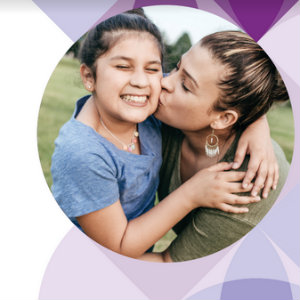 09.21.18
Human Options will host its annual Fall Luncheon, UnSelfie: Raising Kind and Resilient Leaders, on Thursday, October 4 at The Westin South Coast Plaza to help educate and raise awareness about domestic violence. The event, held during National Domestic Violence Awareness Month, will bring the community together to raise critical funds for Human Options' domestic violence programs including a 24-hour hotline, emergency shelter, transitional housing, counseling program, legal advocacy and community education.
The luncheon will feature keynote speaker Dr. Michele Borba, an award-winning author and world-renowned child development and parenting expert. Her latest book, "UnSelfie: Why Empathetic Kids Succeed in Our All-About-Me World", dispels the myth that grades, scores and IQ are the quickest road to achievement and happiness. Instead, the "Empathy Advantage" and the skills it ignites, are the true qualities needed to succeed in school, the workplace and relationships. Dr. Borba is a regular NBC contributor appearing 135 times on the TODAY show as well as The Early Show, Dr. Phil, Dr. Oz, The View, Fox News, and CNN.
Human Options reached more than 20,000 community members through education and prevention last year, provided over 480 individuals and families with a safe home through the emergency shelter and transitional housing program, served 1,400 individuals through community-based programs, and responded to more than 6,500 callers providing immediate crisis support, information and referrals through the 24-hour hotline.
Tickets to the luncheon start at $195. Sponsorship opportunities begin at $3,250. Click here to learn more.
For more information about the Fall Luncheon, please visit humanoptions.org/events-page/fall-luncheon-2018.
The Westin South Coast Plaza is at 686 Anton Boulevard in Costa Mesa.
---
More Greer