Greer's Blog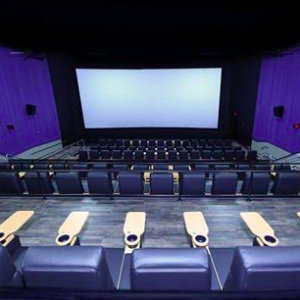 06.23.17
The best deal on movies all summer is the annual Summer Movie Express at Kaleidoscope's Edwards Stadium 10 in Mission Viejo. The summer-long series features second run family movies, rated G or PG, for only $1 admission per person. The movies will be shown on Tuesdays and Wednesdays at 10 a.m. now through August 16.
Tickets are available for purchase at the box office and all movies start at 10am. Each week, two movies will be shown on both days. A portion of the proceeds from the Summer Movie Express goes to the Will Rogers Institute.
This summer's featured movies will include Kung Fu Panda 3, Ice Age: Collision Course, Trolls, Alvin and the Chipmunks: Chipwrecked, Monster Trucks, Penguins of Madagascar, Rio 2, The Boxtrolls, The Secret Life of Pets, Sing, Happy Feet 2, Cats & Dogs 2: The Revenge of Kitty Galore; The Lego Batman Movie and others.
Edwards Stadium 10 is located on the upper level of Kaleidoscope. For the complete schedule of movies, visit regmovi.es/2pf6xsJ or call 844.462.7342 ext.149.
The center offers popular entertainment, retail and restaurants, along with a variety of community events throughout the year. Kaleidoscope has Edwards Stadium 10 Cinemas, LA Fitness, Burke Williams, Sola Salon, Ortho Mattress, Buffalo Wild Wings, Howie's Game Shack, Laser Quest, Riptide Rockin' Sushi & Teppan Grills, Tasty Bowl, Rocco's Pizzeria, Tacos Cancun, Yogurtland, AT&T, Bold Girlz, Jump 'n Jammin, Color Me Mine, and Union Market Mission Viejo, which includes R.T.E., Diced, Oyu Shabu, Hummus Bowl, Market 2 Plate, Milk Box, Portola Coffee and Sweets Choice, along with Lost Generation, a boutique for young women, and Splash, featuring active wear for men and women.
Kaleidoscope Center is at 27741 Crown Valley Parkway, just off the 5 Freeway, in Mission Viejo.
---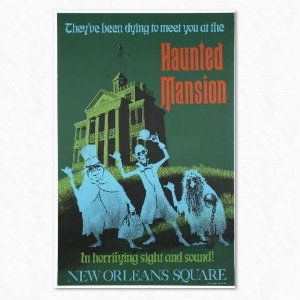 06.23.17
Disney collectors can now own vintage Disneyland and Walt Disney World costumes and fashions as part of the upcoming Walt Disney's Disneyland Auction to take place Sunday, June 25 at 10 a.m. online and in person at Van Eaton Galleries in Sherman Oaks. Walt Disney's Disneyland auction will feature approximately 1,000 rare items including many the public has never seen before.
This extraordinary auction is devoted to the history of Disneyland and features rare and remarkable items from some of the finest collections in the world including Walt Disney's original 1953 Disneyland map. This auction includes cast member costumes, attraction fashions, jewelry and illustrations and designs.
Fashion highlights include a rare Haunted Mansion Hitchhiking Ghost animatronic shirt (Estimate: $4,000-$6,000); a Walt Disney World Railroad Conductor Costume (Estimate: $200-$400); The Hall of Presidents Cast Member Dress and Cameo Necklace (Estimate: $50-$100); Haunted Mansion Costume (Estimate: $1,000-$2,000); an Indiana Jones Adventure Female Wardrobe Design (Estimate: $600-$800); a Walt Disney World Bus Driver Costume (Estimate: $50-$100); an Indiana Jones Adventure Male Wardrobe Design (Estimate: $600-$800); Star Tours Male Costume (Estimate: $300-$500); Tiki Room Cast Member Blouse (Estimate: $500-$700); Walt Disney World Guest Relations Costume (Estimate: $400-$600) and more.
Other highlights of the auction include rare cast member clothing, vintage park souvenirs, original signs, contracts, magazines, and memorabilia from the earliest of days of the Disneyland Parks.
Register online at vegalleries.com/disneylandauction or through icollector.com/vaneatongalleries
Catalogs for "Walt Disney's Disneyland" can be purchased at vegalleries.com/disneylandauction
Van Eaton Galleries 13613 Ventura Blvd in Sherman Oaks.
---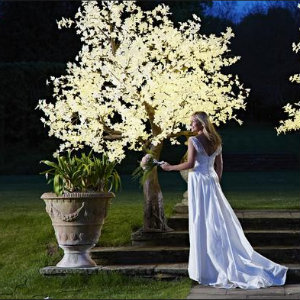 06.21.17
At your next summer soirée, you can make it extra special with the help of Light Up My Holiday, a boutique lighting company based in Anaheim. The boutique lighting company known for its Christmas and holiday decorating, is expanding to serve special events such as weddings, birthdays, bar mitzvahs, and charity/galas. Concepts are created by a style team of designers and lighting experts.
New for summer events are beautiful LED Cherry Blossom trees. Light Up My Holiday offers custom design, installation, maintenance (if applicable) and removal, with personalized family friendly service.

Light Up My Holiday is at 333 West Broadway #1061 in Anaheim. By appointment only. 888.406.2719. info@lightupmyholiday.com
---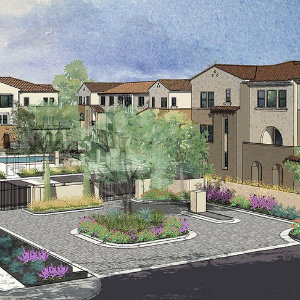 06.21.17
Are you looking for a new home? Olson Homes will host its Model Grand Opening of Tapestry Walk in Anaheim on Saturday, June 24. From 11 a.m. to 2 p.m. You can tour model homes and learn more about exciting amenities to come in this brand-new neighborhood that offers easy townhome living and a desirable South Anaheim address.
While supplies last, you can also enjoy summer BBQ, music, and have the opportunity to win Anaheim-themed prizes in the We Love Anaheim giveaway, including Disneyland passes, Angel game tickets, and gift cards to local restaurants. RSVP for the event HERE.
Tapestry Walk is a collection of new, three-story townhomes that offers a small, close-knit community in a bustling location in the heart of Orange County. Homeowners will enjoy the benefits of residential design Olson Homes is known for, including welcoming contemporary and traditional architecture, an impressive selection of floorplans to accommodate a number of lifestyles, green building features, and a location within walking distance to a number of dining and entertainment destinations.
Eleven floorplans feature spacious, open designs with up to three bedrooms, 3.5 baths, and range from 1,296 to 1,741 square feet. Tapestry Walk homes include large master suites with walk-in closets, impressive kitchens, and two-car garages. Second-floor decks in most floorplans provide lovely outdoor living opportunities, and a number of amenities will encourage connection and relaxation, including a private community pool, dog park, bocce ball court, and outdoor fireplace gathering area.
Tapestry Walk's South Anaheim location presents abundant opportunities for work and play. The neighborhood's convenient access to I-5 and multiple public transportation options, as well as its proximity to employment and business centers, make it appealing to commuters and busy professionals. Residents can enjoy an impressive variety entertainment opportunities, many within walking distance, including the Outlets at Orange, Angel Stadium, and Honda Center. The Disneyland Resort, numerous restaurants and shopping centers, and many Anaheim-famous attractions are only minutes away.
To learn more about Tapestry Walk and to sign up for the Interest List, visit tapestrywalk.com/contact-us/.
Tapestry Walk is located at 2337 South Manchester Avenue in Anaheim.
---
More Greer