Greer's Blog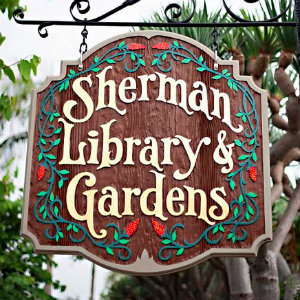 01.27.20
Sherman Library & Gardens is looking for volunteers to lead insightful tours and share their love of Sherman Library & Gardens with the community. If you enjoy telling a good story, meeting new people, interacting with diverse audiences and age groups, and working in a beautiful botanical garden, becoming a member of the Docent Guild might be for you.
Orientation is Thursday, January 30 at 10 a.m. Classes will begin on Thursday, February 13th from 10 a.m. to 12 p.m. for nine weeks. Docents must complete several prerequisites and pay $50 for the nine classes. The cost of the class includes Docent Membership Dues through June 30. To attend the January 30th orientation call 949.673.2261, ext. 300.
Sherman Library & Gardens is located at 2647 E. Coast Hwy. in Corona del Mar. Visit thesherman.org or call 949.673.2261 for more information.
---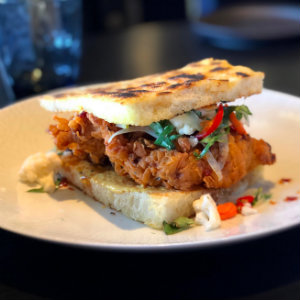 01.26.20
Since opening in November, BELLO by Sandro Nardone in Newport Beach has become known for its blend of traditional authentic and modern Italian food. And today, Bello is debuting its lunch menu.

"While our dinner menu is meant to present an experience that you would find at a top restaurant in Italy, we're doing something a bit more casual during lunch," said Bello Chef/Owner Sandro Nardone. "It's called Lento o Veloce because we want guests to be able to come in and eat lunch in forty-five minutes or less, which we know is important if they have limited time to grab a bite."

BELLO's Lento o Veloce menu will also be available for take-away, with options that will travel well and maintain the integrity of the dish.

"Of course, if you want to enjoy a longer, relaxing lunch, have a meeting, or a social gathering, you can stay as long as you like – the option is there for the guest," added Nardone, who is Italian born and trained.

BELLO's lunch menu is divided into four sections: salads, sandwiches, pizza and pasta. In addition to the pizza, which is only available at lunch, BELLO Chef de Cuisine Frank DeLoach has added a few other whimsical lunch-only dishes to speak to the current lunchtime dining trends, including a Fried Chicken Sandwich with sweet and spicy Calabrian peppers and house-made pickles.

"We're definitely approaching the lunch menu with the same love and care that we do at dinner," explained Nardone. "However, we want our lunch service to have its own identity, and that's why we've taken our time to launch a well thought out menu with care."

Other creative lunch dishes include a house-made Brandade (pureed salted cod) Salad, Fried Octopus & Nduja, house-made Porchetta Sandwich, and a Chicken Conserva. BELLO's lunch menu utilizes the season's finest, freshest and most flavorful ingredients available, whether from land or sea.

"I'm really proud of the Chicken Conserva," noted DeLoach. "We slow cook the chicken until it's just done so that it retains its flavor and texture. We then lightly season it with lemon and really good olive oil. Simply put, it's incredibly good chicken – I could eat it every day."

Lunch service will be offered daily from 11 a.m. to 2:30 p.m., More information, including menu and reservations, can be found at bellobysandronardone.com.

BELLO by Sandro Nardone is at 1200 Bison (at MacArthur) in Newport Beach..
---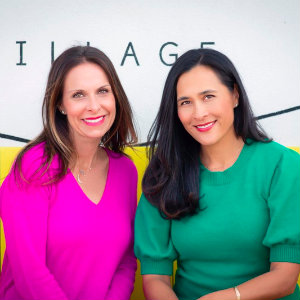 01.24.20
Mainspring Family Wellness, founded by two local moms, Dr. Jenna Flowers, a licensed Marriage & Family Therapist, and Kristen Perlmutter, an educator and philanthropist, is offering families a place to find support, belonging, and resources for parenting, and the social and emotional development of children.
Opening the week of Monday, January 27, you can book classes now - including a 6-week conscious mothering class (baby + tween classes available), mommy and me yoga, a tween anxiety coping skills class, and a 6-week sensory sensitivity class. Located off Westcliff and Dover, Mainspring Family Wellness is your new resource for all things parenting!
Visit their website to book your class today and follow @mainspringfamily for the latest news.
---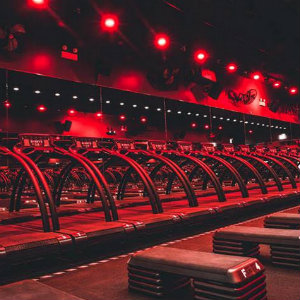 01.24.20
Barry's Long Beach, located in the 2nd And PCH shopping center, is donating a portion of proceeds from a special class, happening 9:30 a.m. Saturday, Jan. 25, to the Australia Wildfire Fund and WIRES (Australian Wildlife Rescue Organization) organizations. Please consider coming in, getting your workout in, and helping do what we can to help this heartbreaking situation.
To book, visit barrys.com/studio/long-beach/ Can't make it to the Red Room, here are links to donate directly to the organization at wires.org.au or aussieark.org.
Together, we can make a difference.
6480 E. Pacific Coast Highway.
---
More Greer