Greer's Blog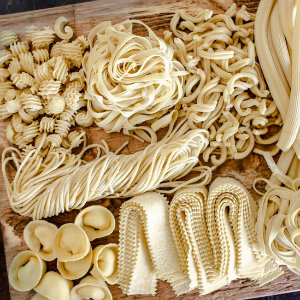 03.24.17
North Italia's first date for its signature spring community dinner series will begin on Monday, March 27 from 6 to 8 p.m. featuring seasonally-driven four-course meals with pairings. Community dinners in the series will continue on April 24 and May 22. Priced at $65/person, exclusive of tax and gratuity.
The spring community dinner menu starts with Antipasto with Sciatt Valtellinesi – buckwheat fritter, fontina, marcona almond, and grappa. The Primo course is Polenta Pasticciata con Salsiccia with organic polenta, house made sausage, tomato ragu, roasted mushroom. Secondo course is Cotoletta alla Milanese with breaded veal scallopini, saffron risotto, broccolini, and Meyer lemon. The Dolce is Sbrisolona, a sweet polenta crumble, lemon sabayon, marcona almond, and charred grape.
North Italia creates delicious antipasti, handmade pizzas, pasta dishes, and so much more. Everything from the pasta to pizza dough is made fresh on the premise daily. The menu is constantly evolving to incorporate seasonal tastes and flavors.
2957 Michelson Drive in Irvine. 949.629.7060.
---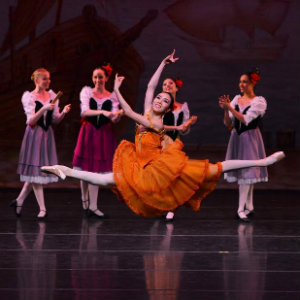 03.24.17
International stars of ballet will perform with Festival Ballet Theatre in FBT's production of Don Quixote on Saturday, March 25 and Sunday, March 26. It's also an extra special production since two of ballet's most prestigious dancers will appear as guest artists.
Hee Seo and Marcelo Gomes will be performing for the first time together in the leading roles of Kitri and Basilio as the passionate young lovers, with gypsy spirit and excitement of old-world Spain. They have both performed in Festival Ballet Theatre's Don Quixote production, receiving rave reviews.
Set to Ludwig Minkus' memorable score, this classic is a ballet lover's favorite. Don Quixote features these internationally acclaimed guest artists as well as Festival Ballet Theatre's professional company dancers and a boisterous cast of characters that create vibrant scenes from days gone by. This ballet brings Cervantes' quintessential novel to life as the eccentric, wandering knight, searches to find his ideal woman, Dulcinea, accompanied by his loyal sidekick, Sancho Panza.
The two performances open with an evening performance on Saturday, March 25 at 7 p.m. and closes with an afternoon performance on Sunday, March 26 at 2 p.m. Tickets range from $42 to $55.
Irvine Barclay Theatre is at 242 Campus Drive in Irvine. 949.854.4646.
---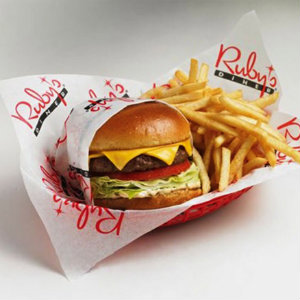 03.23.17
This weekend, March 25-26, Ruby's Diner at Outlets at San Clemente will be celebrating its grand opening featuring special promotions, giveaways and activities. It's one of the few Ruby's Diner locations that offers premium wine and beer, as well as Orange County's first walk-up in-diner ice cream shop.
The event will feature face painters, balloon artists, photo opportunities and prize drawings all weekend long. Stop by for specials such as $3 short stack pancakes-and-coffee specials from 7 a.m. to 11:30 a.m., and $2 single-scoops of ice cream. A $5 burger, drink, and fries meal combo will also be available with an upgrade to a milkshake for an extra $2 from 11:30 a.m. to closing. From 11 a.m. to 3 p.m., guests can also enjoy live music from local bands.
The location also features an outdoor, pet-friendly patio with fire pits and a private Tiki Room for birthday parties or small gatherings. The Tiki Room can seat up to 20 guests and is free of charge.
Outlets at San Clemente is at 101 West Avenida Vista Hermosa, Suite 190 in San Clemente. 949.492.7829
---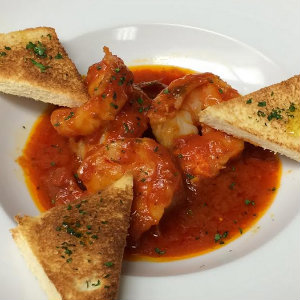 03.23.17
To celebrate the 50th anniversary of South Coast Plaza, the shopping and dining destination founded by Henry Segerstrom, restaurateur/chef Antonio Cagnolo at Antonello Ristorante will honor his legacy by serving his favorite meal throughout March.
Gamberi alla Henry, large prawns cooked in a light San Marzano tomato sauce with Sicilian olive oil and oregano, will be prepared table side and served with toasted rustic bread. It will be available during lunch and dinner for $28.
Cagnolo met Segerstrom in 1977 when he was managing Alfredo's, a restaurant at the Westin South Coast Plaza. He encouraged the Italian native to launch his own restaurant and two years later, Antonello Ristorante opened its doors. Cagnolo also owns two other eateries at South Coast Plaza: Quattro Café featuring specialty pasta dishes and entree selections; and Antonello Expresso Bar serves gourmet coffee drinks as well as homemade baked goods and sandwiches.
Co-chefs Salvatore Ferrara and Gino Buonanoce work closely with Cagnolo at Antonello Ristorante to develop daily specials and special prix fixe menus many paired with wines and other spirits. The menu items boast high flavor profiles, organic ingredients and light approach to preparing them.
3800 South Plaza Drive in Santa Ana. 714.751.7153
---
More Greer