Greer's Blog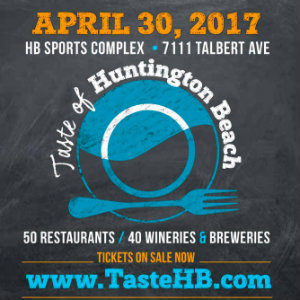 04.27.17
Now in its 17th year, the Taste of Huntington Beach is one of the area's premier charity food and drink events. It will be celebrated on Sunday, April 30 from noon to 4 p.m. at the HB Sports Complex. The event features over 50 restaurants, 20 wineries and 20 breweries patrons can sample, all for one entry price of $70. Entertainment for the 2017 Taste of HB is the Ramsey Brothers Band and celebrity guest judge is Simon Majumdar from Cutthroat Kitchen.
Operated entirely by volunteers, all proceeds net of expenses are donated to Children's Department of the Huntington Beach Public Library via the Friends of the Children's Library of Huntington Beach. You can start the afternoon by enjoying endless samples of culinary delights from your favorite local restaurants. Then pair these savory "tastes" with sips from a stellar lineup of wine and beer samples from premier California boutique wineries and craft breweries.
Tickets are available here.
7111 Talbert Ave. in Huntington Beach.
---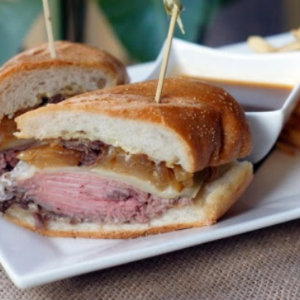 04.27.17
Treat yourself on National Prime Rib Day, April 27 to the Prime Rib French Dip at Tommy Bahama's Island Grille at Corona del Mar Plaza. It's tender, juicy and full of flavor—and the newest addition to the burgers and sandwiches portion of the menu. The sandwich is topped with honey roasted onions, Gruyere, horseradish aioli and served on a fresh crispy French roll with a side of brandy au jus for dipping. This upgrade to the classic French Dip features the finest cut of beef cooked slow on a low heat to ensure the natural succulence. Eaten while warm, the flavors blend together and melt in your mouth.
Tommy Bahama's Island Grille is at Corona del Mar Plaza in Newport Beach. 949.760.8686
---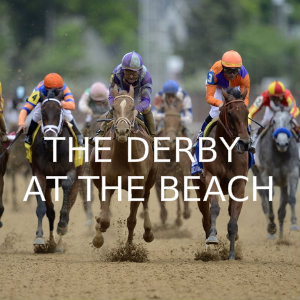 04.26.17
You can come out for an amazing event in memory of Brian Scalzo to watch the Kentucky Derby on Saturday May 6 at 12 p.m. at the Balboa Pavilion, and most importantly to help raise funds to let kids be kids and live a pain free life without the daily struggles of pediatric cancer or type one diabetes. The 10th Annual Brian Scalzo Memorial Kentucky Derby Party is a benefit event for CHOC Pediatric Oncology and CHOC Pediatric Endocrinology. You can read about Brian and his family here.
Your general admission ticket ($100) includes an Exacta Square with additional squares available for purchase (think Super Bowl party pool with chance of winning half of the $4,000 pot), heavy hors d'oeuvres from Harborside Restaurant and two complimentary beverages, with Derby Specialty cocktails like "the Kentucky Dirty", "Hold Your Horses" and "Run For The Roses" available, along with beer, wine, and well drinks.
All proceeds after food and beverage costs go to charity.
You can join the after party at Cruisers on Balboa Boulevard at 4:30 p.m. Entertainment provided by Side Deal (Charlie Colin - Painbirds, Joel & Scott Owen - Pawnshop Kings, Stan Frasier and Murphy Karges - Sugar Ray), Critens and Cock Fight. Derby Tickets/Wristbands are necessary to attend this after party.
Tickets available here. And if you can't attend, you can still support the cause here.
Balboa Pavilion is at 400 Main St. in Newport Beach.
---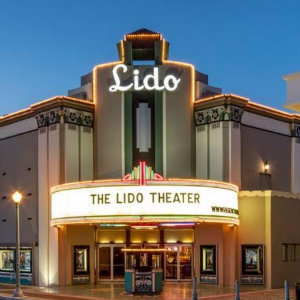 04.26.17
We'll be sad to say goodbye to the 18th annual NB Film Fest; it will end its eight-day run with the Southern California premier of the Exception on Thursday, April 27 at 8:15 pm at the Lido Theater in Newport Beach. Following the screening you can attend the Closing Night Celebration at Via Lido Plaza. The outdoor event will feature top entertainment and hor d'oeuvres prepared by award winning Orange County restaurants as well as a bar hosted by Tito's Handmade Vodka.
The Exception starring Christopher Plummer, Lily James and Jai Courtney tells the story of a German soldier who tries to determine if the Dutch resistance has planned a spy to infiltrate the home of Kaiser Wilhelm in Holland during the onset of World War II, but falls for a young Jewish Dutch woman during his investigation.
The 18th annual NB Film Fest dubbed "Go Deeper" features even more films--509 to be exact--from 58 countries--and all attendees will have access to filmmakers, actors and others involved in the filmmaking process
Tickets to the Closing Night Film and Celebration are $95 and can be purchased in advance here. The minimum age for guests is 21 years old.
Passes and tickets for film screenings, galas and special events are available online at NewportBeachFilmFest
The Lido Theater is at 3459 Via Lido in Newport Beach.
Via Lido Plaza is at 3425 Via Lido in Newport Beach.
---
More Greer