Fashion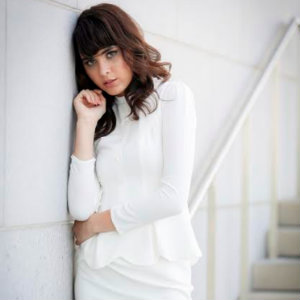 Locally Designed Feminine and Striking Fashions
12.18.15
Fashionistas looking for striking fashions that you won't see elsewhere, rely on Dawn Nguyen, owner and designer at Dawn Sunflower in Corona del Mar. Dawn's designs are always fresh and wearable—and she creates looks just the way she dresses: elegant, classic and feminine.
"My personality reflects my creations. I like to be different and to change constantly," Dawn says. "I love to experiment with new looks and will rarely repeat creations."
You can shop at Dawn Sunflower for a combination of fun and sexy, to classic and feminine looks, or request a custom design. The turnaround time for a custom evening gown is in about three days and normally up to a week—so that Dawn can source fabric and work on the intricate details of the gown. For wedding gowns and bridesmaid dresses, Dawn requires at least two weeks, and up to a month for completion.
Pictured above:
White long sleeves pencil dress, white crystal beaded at cuff sleeve and rounded neck. Pearls buttons front line.
Credit: model: Natalia Fulton
Hair/makeup: Joanna Moses
Photographer: Jun Tolibao
Prices and sizes upon request.
You can follow and find more about Dawn Sunflower on Facebook, Twitter, and Instagram @duong20us.
Dawn Sunflower is at 2610 East Coast Highway in Corona Del Mar.
---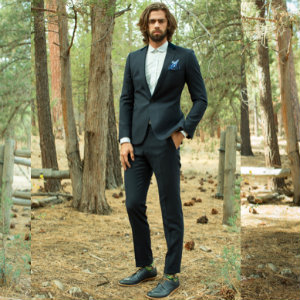 Bespoke Clothing in Newport Beach
12.18.15
West Hollywood based Klein Epstein & Parker, makers of affordable made to measure fashion and suiting, opened an easy to get to location at Via Lido in Newport Beach. They offer a state-of-the-art custom suiting process and can offer better prices since materials are purchased directly at the source. Two piece suits start at $798, sport coat $598, and shirts start at $198.
You choose your fabric—fine Italian weavers from Cerruti to Zegna; and then choose your lining—from contemporary to classic. You can even have your jacket custom embroidered to make it even more personalized. One of the fit experts will create your patterns and will keep it on file for future orders. Garments will be completed in just five weeks.
Open 10:30 a.m. to 7 p.m. Monday through Saturday; 11 a.m. to 6 p.m. Sunday.
3430 Via Lido in Newport Beach. 714.668.9008.
---