Beauty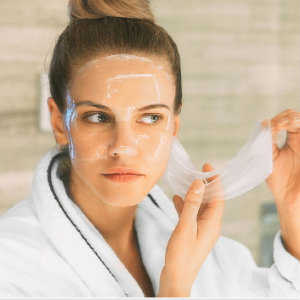 Facial Sheet Masks for FLAWLESS-LOOKING SKIN
06.27.18
I'm all about facial sheet masks. They're a fun way to do something great for your skin at home and they take no time at all. I just tried Switzerland-based Instytutum Result-Driven Skincare's Age-Defying Perfecting Facial Sheet Mask and I'm hooked. You can see visible results in just one use. They're great for home or travel and after about 20-30 minutes your skin will feel so hydrated and refreshed.
The hydrolyzed collagen second skin mask uses innovative transdermal cosmetic delivery technology activated by the skin's temperature to achieve better penetration of highly effective ingredients into the skin. The Age-Defying Perfecting Facial Sheet Mask is like a mini-facial at home, improving elasticity and tone as well as achieving an immediate lifting and tightening effect for a more youthful appearance for up to seven days. Multiple long-term benefits include improvement in radiance and texture, as well as firmer skin.
You can find the entire collection of Instytutum results-driven skincare at instytutum.com, and purchase five sheet masks per pack at instytutum.com/product/flawless-mask.
---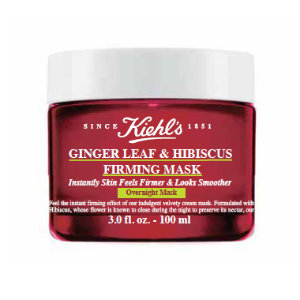 KIEHL'S first overnight firming mask, and first sheet mask!
03.10.18
Kiehl's just launched two new masks just in time for spring beauty regimens. The beauty of both masks is that you can use them at any time to address your skin's varying concerns.
There's Kiehl's Ginger Leaf & Hibiscus Firming Mask, $54 at Kiehls.com. The velvety new mask uses sustainably-sourced Ginger Leaf Extract, and botanical Hibiscus to improve dull and tired skin by morning. To use, simply replace your evening moisturizer with this formula—recommended five times a week—and leave on. The rich texture fully absorbs for overnight wear and smoother-looking skin by morning.
The Ginger Leaf & Hibiscus Firming Mask also benefits the female farmers of Hoa Binh, Vietnam, where the Ginger Leaf is sourced. Kiehl's is providing the 14 women who carefully collect the ginger leaves with education and new tools for safer, more efficient farming of Ginger Leaf.
The masks are available online now and in stores on Wednesday, March 21.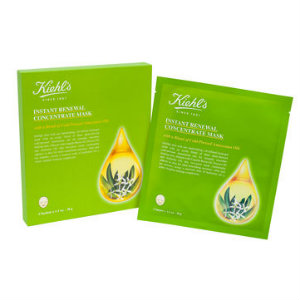 The other mask is Kiehl's first sheet mask! Kiehl's Instant Renewal Concentrate Mask, $32 for four, at Kiehls.com. The oil-infused hydrogel-bio cellulose mask includes a blend of three cold-pressed oils from the Brazilian Amazon: Copaiba Resin Oil, Pracaxi Oil, and Andiroba Oil to help provide immediate hydration and softer feeling, smoother looking skin over time.
The formula is infused into the mask material allowing the skin to be indulged and replenished with moisture that's not greasy. The two-piece mask comfortably adheres to the skin for intense nourishing moisture and, after just ten minutes of use provides hydration for a softer, brighter looking complexion.
---