Beauty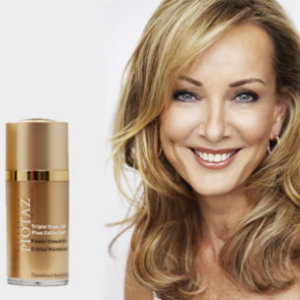 Exclusive Swiss Skin Care Treatments at Spa Montage
11.19.16
If you're looking for a special facial treatment with 30 years of Swiss research behind it, look no further. The Spa Montage just acquired Jacqueline Piotaz Switzerland exclusively in the United Sates and they are offering luxurious, results-driven treatments using Jacqueline Piotaz products, the ultimate in anti-aging---nature and bio high technology from Switzerland.
Jacqueline Piotaz, an international skin care authority, trained the Spa Montage estheticians herself on how to use her cosmeceutical products that bring nature and together during the two new treatments. There's a Timeless Booster Treatment for 75 min. at $340 that includes a Swiss Power Lifting massage. Your skin will look radiant and it will help diminish lines and wrinkles. There's also a Bio Detox & Antistress Beauty Treatment for 75 minutes at $340. This advanced Cellpower Performance facial will give you an immediate firming and rejuvenating effect. It's a non-invasive lifting treatment for mature and demanding skin.
You can also purchase Jacqueline Piotaz Switzerland products for your home to further the results. We've been trying the products made from triple plant cells (extracts of apple, grape and Alpine rose) for the last few weeks and see a noticeable difference in our skin's tone and texture.
She designed five easy to use products—a cleanser, soft peel tonic, energy booster serum, advanced eye care and her signature 24 hour Power Cream. Her line does not contain any parabens, alcohol, mineral oils, Vaseline and they are made with a gentle fragrance of Swiss mountain flowers.
For more information and to reserve a rejuvenating Jacqueline Piotaz Switzerland treatment, contact Spa Montage at 949.715.6010 or mlbspareception@montagehotels.com.
Montage Laguna Beach is at 30801 South Coast Highway in Laguna Beach.
---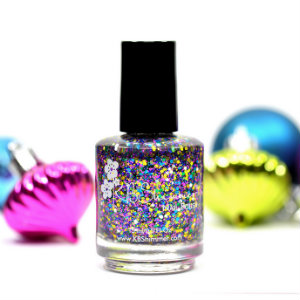 Easy Nail Art at Home
10.31.16
Want to create your own nail art at home? Thanks to KBShimmer, you can make super easy fun nail art with glitter polish and glitter toppers for a textured look. KBShimmer is four-free, vegan and made in the USA. It makes the perfect gift for the nail obsessed.
They also offer fun vinyl nail decals such as I Love Cats, Zig Zag and Tribal Themed Design and Water Slide Decals, that you simply soak in water and slide onto your nail. Choose from Floral designs, Silver Swirls, Northern Lights, Moustache Clock Bowties and much more.
And, KBShimmer just released their 16-piece holiday collection. The dazzling holiday ready colors are available for immediate shipment to you. You can view the entire KBShimmer collections here.
---